Hessam

Hits: 2806
Concrete Batching Plant price 2021 Vess 60 m3/h
A concrete batching plant is the general name of the facilities where materials such as gravel, sand, water, and cement are mixed in certain proportions and filled with trans mixers and ready-mixed concrete is produced. All of the materials are added with the right ratio is an important thing for best quality concrete. Concrete batching plants have equipment such as cement silo, concrete mixer, cement screw, aggregate hopper, conveyor belt, and weighing belt under the hopper.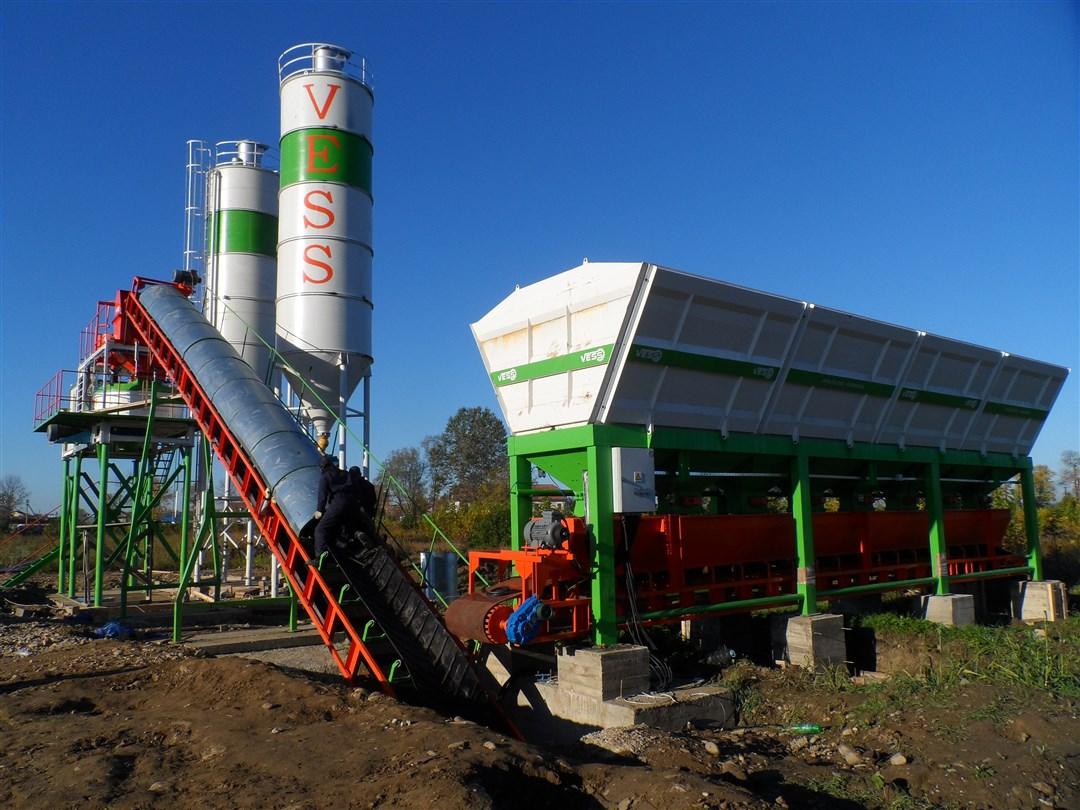 Concrete batching plants could be different types and depending on capacities. For instance, stationary concrete batching plants or mobile concrete batching plants. Stationary Concrete Batching Plants are plants preferred in large projects in order to use them for many years. For other general information, you can read our article on Concrete batching plants.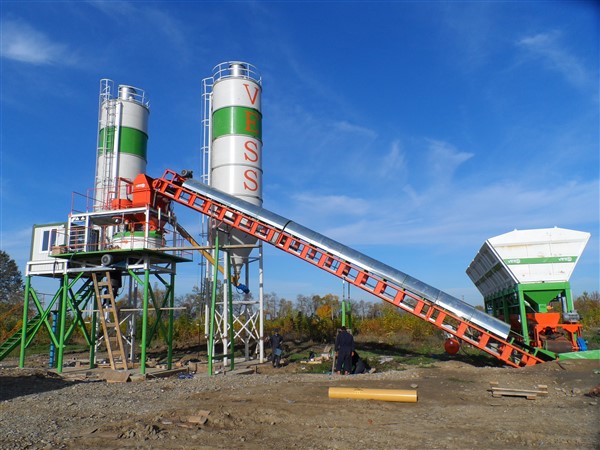 Mobile Concrete Batching Plants are mostly used in short-term projects. Our company has different types of concrete batching plants as well. The machines that we have are mentioned below:
VESS 30 m³ concrete batching plants

VESS 45 m³ concrete batching plants

VESS 60 m³ concrete batching plants

VESS 100 m³ concrete batching plants

VESS 120 m³ concrete batching plants
With this article, we will examine about Concrete Batching Plant price 2021 Vess 60 m3/h that is stationary.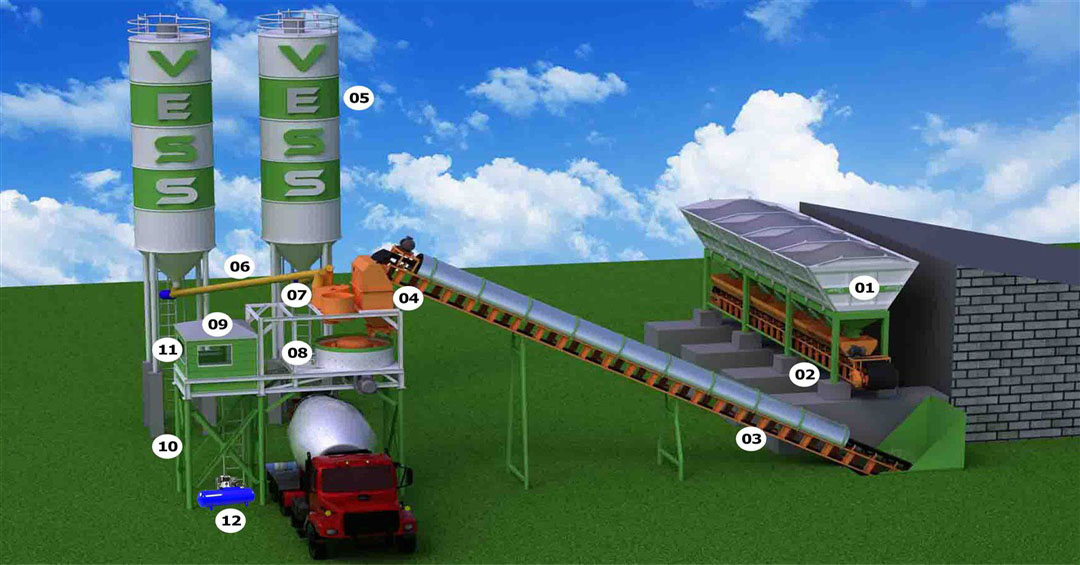 TECHNICAL DETAILS OF CONCRETE BATCHING PLANT
---
Vess concrete batching plant 60 m³/hour is fully automatic concrete batching plant. Also, this machine is designed to work 24 hours. In an hour the machine can produce 60 m3 concrete with high quality. The most important part of the concrete batching is the mixer and the mixer that we use is a twin shaft mixer.
Twin Shaft Mixer provides the best quality concrete by mixing aggregates, cement, water, and additives material. Vess company uses premium quality raw materials to manufacture its machines and only uses well-known german brands for hydraulic and electric units.
Technical Details:
TECHNICAL SPECIFICATIONS
Compacted Concrete Output

60 m³ / Hour

Cement Silo Piece / Capacity

2 Pieces x 60 Ton

Batch Count

60 (Quantity) Mixture / Hour

Cement Weighing

650 Kg

Mixer Dry Bulk Capacity

1 m³

Additive Weighing

50 Kg

Mixer Engine Power

2 x 37 Kw

Water Weighing

500 Kg

Aggregate Compartments Quantity / Capacity

4 x 20 m³

Cement Screw Conveyor

2 Piece / 219 x 10.800

Aggregate Weighing Conveyor Belt

12 mt x 80 cm

Pneumatic Air Installation

500 Lt / 8 Bar

Aggregate Weighing

12.000 Kg

Automation Type

Fully Automatic / Telemecanique

Aggregate Holding Hopper

2 m³

Shipping Volume

1 Piece Flat / 3 Pieces 40 HQ