Sahar

Hits: 4091
High quality hollow block making machine in South Africa
South Africa is located on the southern tip of the African continent, bordered by northern neighbors Namibia, Botswana, Zimbabwe, and Mozambique. It encompasses the independent mountain kingdoms of Lesotho and Swaziland and is flanked by the Atlantic Ocean on the west and the warm Indian Ocean on the east - giving the country its spectacular range of biodiversity.
South Africa's economic freedom score is 63.0, making its economy the 77th freest in the 2018 Index. Its overall score has increased by 0.7 points with significant improvements in investment freedom and judicial effectiveness outpacing declines in scores for the tax burden and trade freedom indicators. South Africa is ranked 4th among 47 countries in the Sub-Saharan Africa region, and its overall score is above the regional and world averages.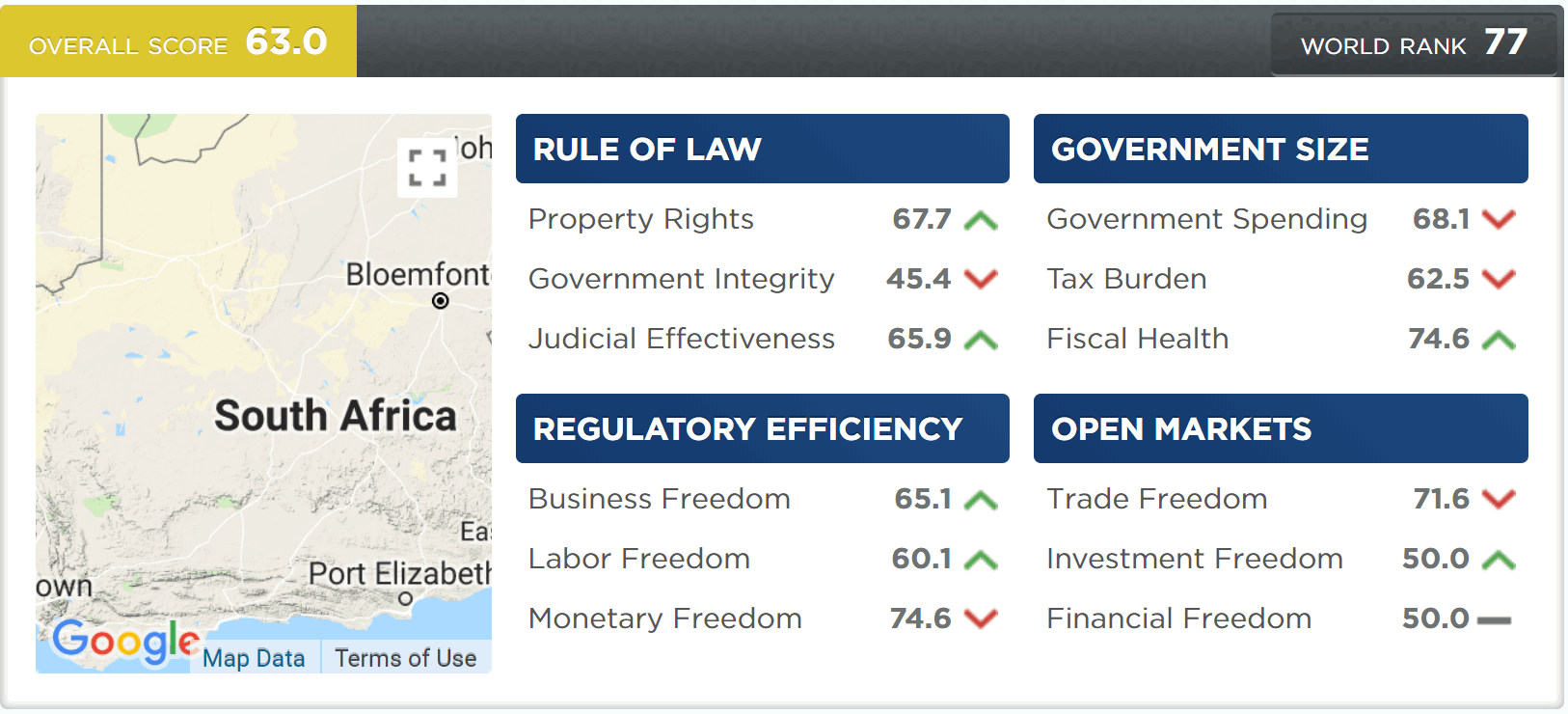 South Africa is recognized as one of the most advanced, diverse, and promising emerging markets in the world. With a world-class business infrastructure, a robust regulatory framework, and double taxation agreements with many countries - including Mauritius, Cyprus, and Malta - South Africa have earned its reputation as the powerhouse of Africa.
A favorable exchange rate, low cost of doing business, and a high standard of living make investing in South Africa fiscally sound and great value for money.
Our services in South Africa



We as Beyazli Group is the leading Manufacturer and Exporter of Block Making Machines, Paving Block Making Machine, Hollow Block Making Machine, Block Machine, Paver Block Mould, Interlock Making Machine, Mould For Interlock Paving Blocks in South Africa.

We've been operating in Southern Africa since 2010. With an initial focus on the construction industry, we expanded to cover a broad range of corporate business solutions in the Southern African construction industry and Global Business Services markets. Please see the below video for our high-quality block machine for South African Customers with the best price contact more on +905326382935 (WhatsApp) For more details.

Recently we have installed VESS 10.2 AUTOMATIC PAVING BLOCK MACHINE for one of our South Africa customers
This Machine is designed to work 24 hours. The Machine is very fast and has high production capacity through special servo motors. By changing mold machine can produce any types of Concrete Paving Blocks-Hollow Blocks - Insulated Bricks – Different Curbstones – Asmolen And Chimney Blocks which height must be between 2cm and 40 cm. The equipment list with prices prepared related to the installation layout is given below. Daily capacity (8 hours) 700 m² Paving Blocks / 10.000 Pieces Concrete Hollow Blocks...
Why South African customers choose us:

According To Established Infrastructure And Experienced Staff 24-Hour Online Support

Secure Trading With Fixed Price Guarantee

Business Terms For All Budgets

Easy Communication With The Customer Representative With Preferred Language

International Contract With Preferred Language

Product Supply At One Point Through Campaigns

On-Time Production - On-Time Delivery – Montage

Stocked And Findable Spare Parts Everywhere

Ability To Keep Track Of Live Production Process On Web Site

Ability To Keep Track Of Live Shipment Products On Website

Free Infrastructure Project

Free Commissioning And Test Production

Free Operator Training And Certification

Able To Buy With Term With Private Bank Agreements

Leasing And The Possibility To Trade With Letter Of Credit

Warranty Period Can Be Extended Up To 2 + 3 = 5 Years
The Other Products that we can serve in this area:



services

Supply the most current design and technical expertise; Supply parts sales and training service far beyond the initial sale; Your profits with quality parts and expert service.

+90 532 6382935


This email address is being protected from spambots. You need JavaScript enabled to view it.