Hessam

Hits: 2449
Rating:

( 1 Rating )
High-Quality Brick Making Machines
Brick making machines are widely used in the construction industry to produce different types of hollow blocks, solid blocks, paving blocks, and curbstones. Yes, that is right, by changing the brick making machine's mold, you can produce any shape that you like with a height between 5cm to 30cm.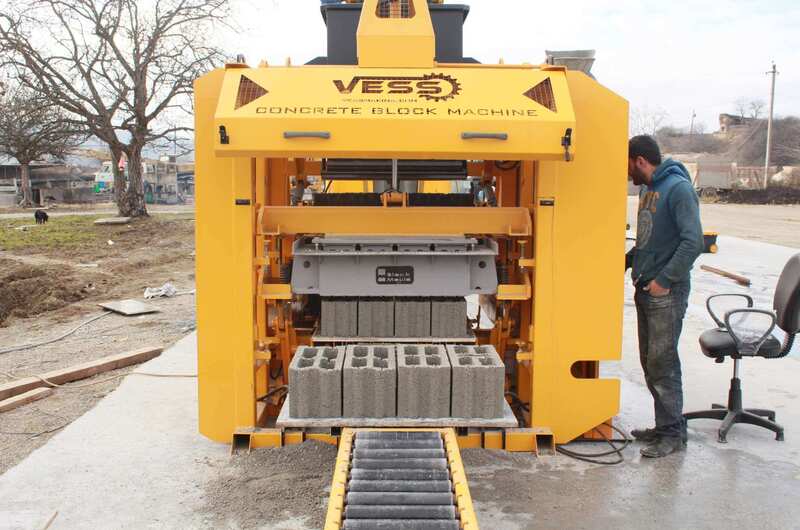 The important thing about machines is their quality. A high-quality brick making machine is easily noticed by just checking the machine and its technical details.
Concrete brick machines use hydraulic and electric power to compress the blocks into the molds and shape the desired blocks. to produce these blocks you need to provide cement, water, and aggregate for the machine. The materials are mixed in the mixer and then delivered to the machine. If you are interested to learn the whole process you can also read brick making machine article on our website.
The block making machine uses pallets to produce these blocks.
A high-quality brick making machine is known by the factors below:
1. Quality of the metal sheets and metal profiles used in the machine.
2. Welding system of the chassis
3. Electrical equipment brand
4. Hydraulic equipment brand
5. Production speed.
Vess company produces multi-functional automatic and semi-automatic concrete brick machines. We use the latest technology to produce high-quality machines. We are a Fast Delivery Global Supplier Turkish Manufacturer factory shipping brick making machines to your address we export to 120+ countries. We also offer free training and certificate for your purchased machine. We have an experienced technical team for installation processes. Please contact us now and get a free quote.
If you need the general pricelist you can also check brick making machine price and details.
Our Semi-Automatic machines are designed to work 24 hours. It comes with high-quality molds and other equipment necessary for the production line.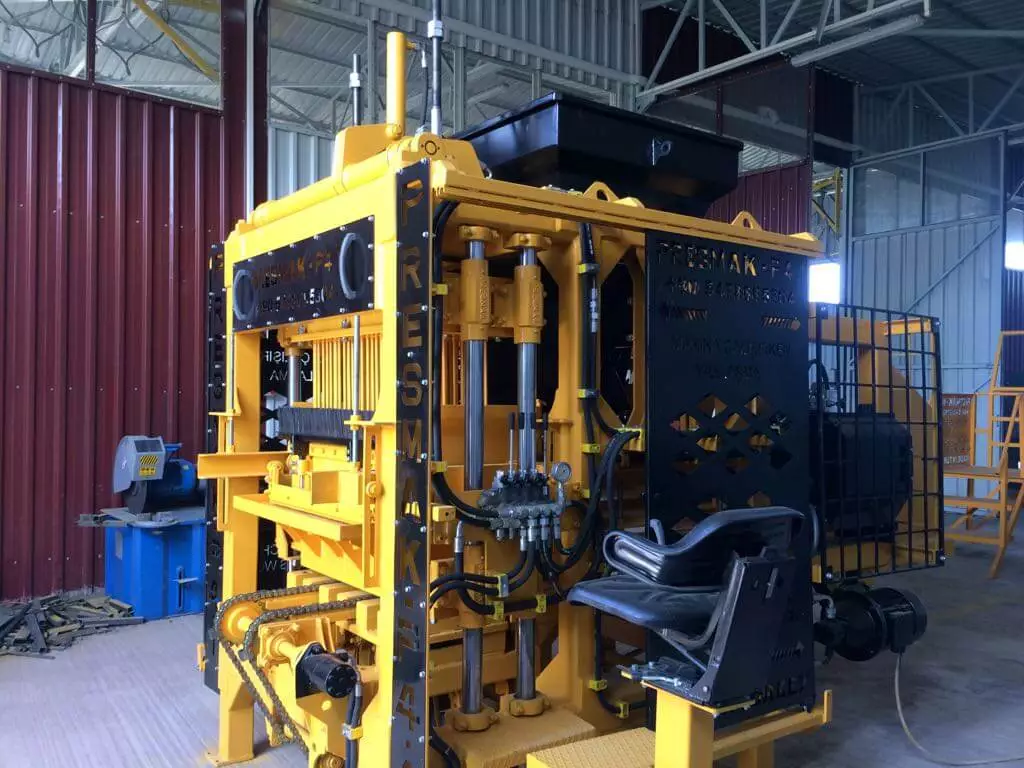 ---
Vess Eco 4.1 Semi-automatic Brick Making Machine
Delivery: 30 - 60 Days

Production Capacity: 4000 - 12000 pcs per shift depending on the shape

Weight: 7500 kg only the machine (Approx)

Hydraulic Pressure: 100 to 200 bar adjustable

Additional Accessories: Single Aggregate Hopper, Conveyor Belt, Pan Mixer, Automatic Hydraulic Unit, Concrete block Mould.
Pallet Size: 60x 95 x 4cm

Required space for installation:1000m2
Get Price Now: Vess company sales department
+90 549 325 6670 - This email address is being protected from spambots. You need JavaScript enabled to view it.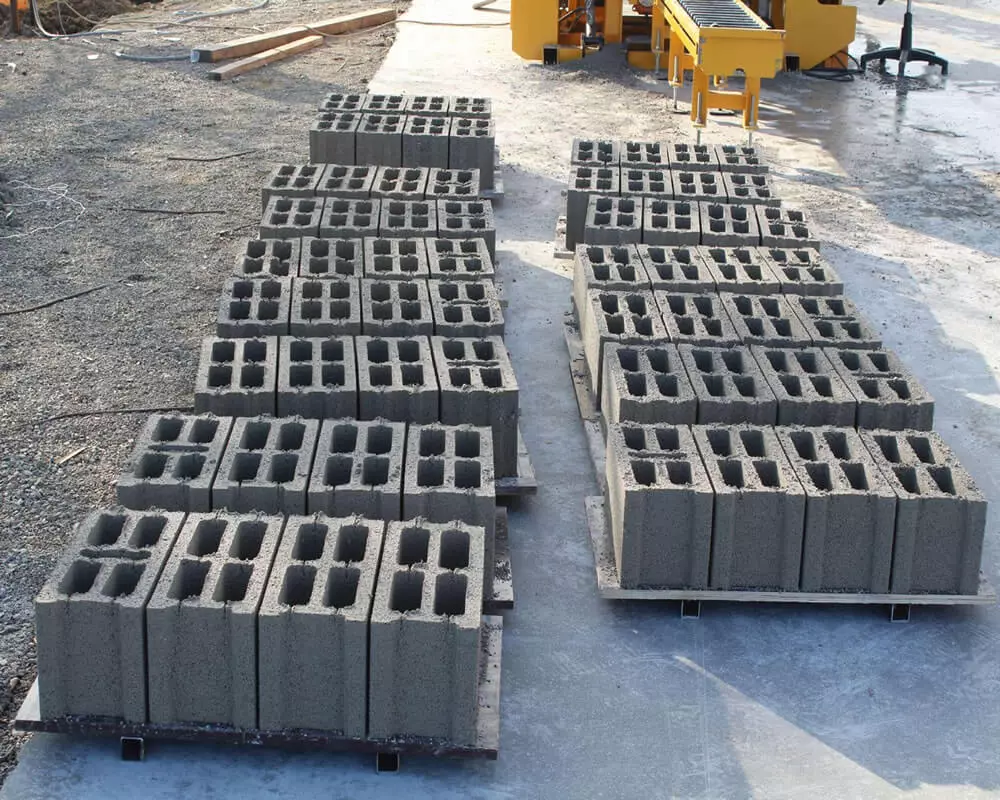 ---
Vess Compact Brick Making Machine And Concrete Batching Plant
Compact brick making machines are designed exclusively by Vess company. Compact machines are two machines in one. They are concrete block making machines and concrete batching plants at the same time.
Thanks to its special design it can also produce wall panels with a thickness of 2cm to the bigger blocks with a height of 40cm. You can also sell the ready mix concrete directly by pouring it into the transmixer trucks.
Below is a sample picture of the compact elegance block making machine. If you need videos of the machine you can visit the Vess Machine En youtube channel.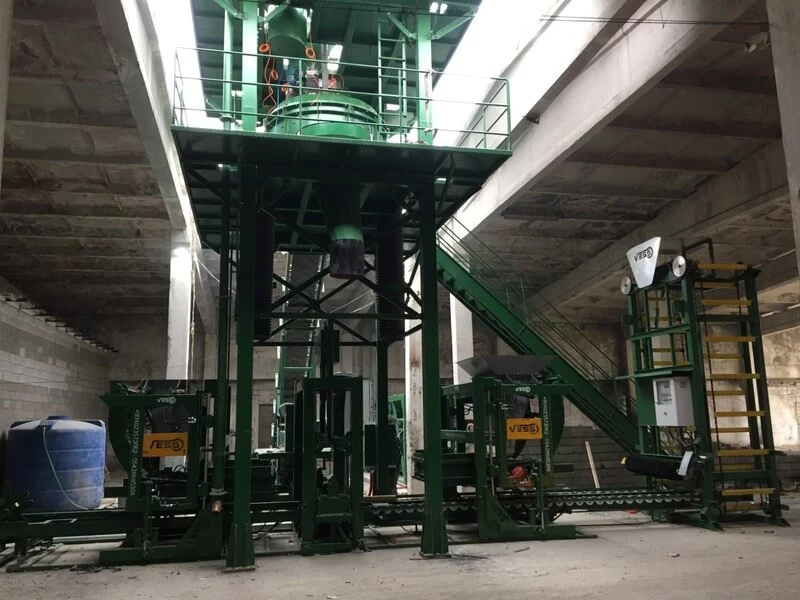 Vess company produces high-quality brick making machines with the latest technology and latest design. all the customers are happy with our compact block making machines. These machines are sold mostly to customers with experience in this business or countries with expensive labor costs.
You can see product details and animation of the machine in:
Compact concrete block-making machine elegance 5.1.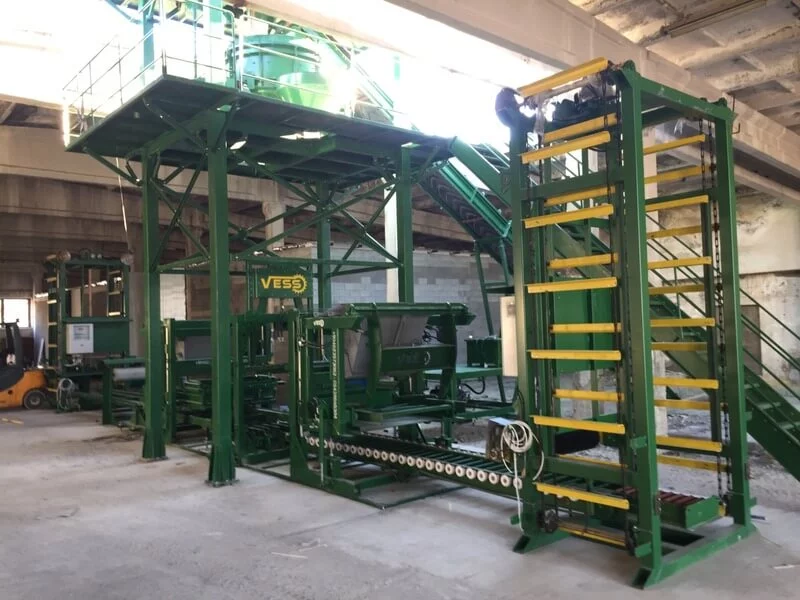 Vess Compact Brick Making Machine Specification:
Delivery: 45 - 90 Days

Production Capacity: 5000-15000 Pcs/shift based on the shape of the block

optional equipment: fully automatic 4 compartment Aggregate Hopper, mold winch to change the mold easier, second mortar hopper for color, cement silo capacity expansion, fully automatic operation package, pallet reversing robot, etc...
Pallet Size: 55x 115 x 5cm

Weight: 18000 kg (Approx)

Hydraulic Pressure: 100 - 200 bar adjustable

Required space for installation: 1500m2

After-Sale Services: Free Installation and Training and 24 hours after-sales help available. urgent spare parts set as a gift with the machine.
---
Conclusion
Vess company produces different machines with different automation levels and different capacities. If you don't know which machine is the best option for you, you can contact our sales department and explain your project. we will help you choose the best machine based on your project, target capacity, expenses in your country, and raw material type available in your area.
With more than 18 years of experience and more than 350 working plants in different countries, we have enough experience to provide your project with a well-designed machine suitable for long-term use.