Sahar

Hits: 1073
Rating:

( 1 Rating )
Paving Block Machine and Concrete Block Machine in UAE
To install a block making machine plant in UAE which produces enough blocks for your business, you should do some research. There are many businesses that produce these appliances for worldwide sales. But when you are specifically trying to find a block making machine that will accommodate your construction company or a large project you need to choose those suppliers that provide you machines with high quality and high performance.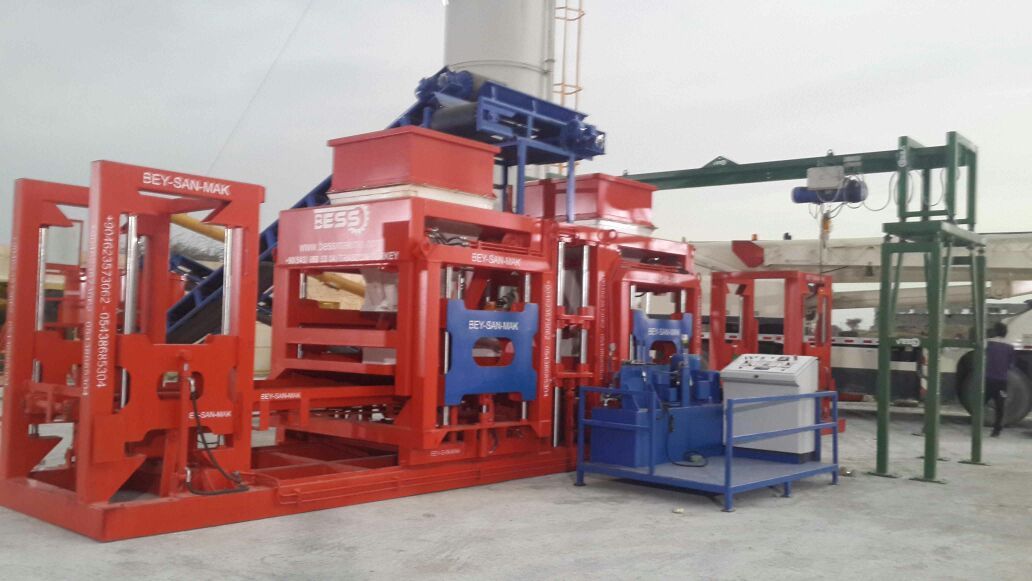 As a construction machinery supplier, Beyazli Group has been committed to designing, manufacturing the construction machinery for many years. The continuous innovation and reliable quality enable Beyazli Group to be a leading enterprise in construction machinery. We mainly focus on manufacturing of block making machines, concrete mixers, concrete batching plants, Paving blocks, curbstones, Interlock bricks machine, and Cinder block machines. We have a clear understanding that manufacturing high-quality machines are the most important responsibility for us, and all of the machines made in Beyazli Group have passed rigorous inspections. Meanwhile, we innovate technology constantly, so that many machines with new technology have been provided for the clients. Our machines have been exported to many countries, such as Uzbekistan, Russia, Georgia, Oman, African countries, Kenya and we want to export our machines to the UAE. The customers from all over the world are satisfied with the good-quality machines, reasonable block machines price, and perfect service.
Our Concrete block making machine is an equipment to make concrete blocks and paving blocks. The raw materials of the concrete blocks are cement and concrete. The machine made in our company has the features of advanced technology, good adaptation, and easy operation, and it can shorten the construction time and reduce the cost of the project. If you want to make concrete blocks with low cost and high quality, why not purchase a concrete block making machine from Beyazli Group?
Do we Deliver Hollow Block and Paving Block Making Machine to your sites in UAE?
Yes, we deliver worldwide.
Do we offer a warranty on your equipment?

Yes, all of our products are under warranty against manufacturing for a period of 2 Years.
Do we offer after-sale services?
Yes, by possible failure the intervening time is domestic 48 hours – intervene time globally is max between 72 and 120 hours. The time schedule is not relevant for countries that are requesting an invitation for the visa.
The Other Construction Products that we can serve in UAE:



services

Supply the most advanced design and technical expertise; Supply parts sales and training service far beyond the initial sale; Your profits with quality parts and expert service.

+90 549 325 6670

This email address is being protected from spambots. You need JavaScript enabled to view it.