Sahar

Hits: 1092
Rating:

( 1 Rating )
Paving Block Machines and Concrete Batching Plants in Ireland
Ireland is a welcoming, pro-business environment for high-value manufacturing, global business services, and research, development, and innovation. Beyazli Group works with companies in the construction sectors to find ideal locations, to grow and develop their businesses, and to integrate with the world-class construction machines for Concrete Blocks, Pavin Blocks and development construction that exists here.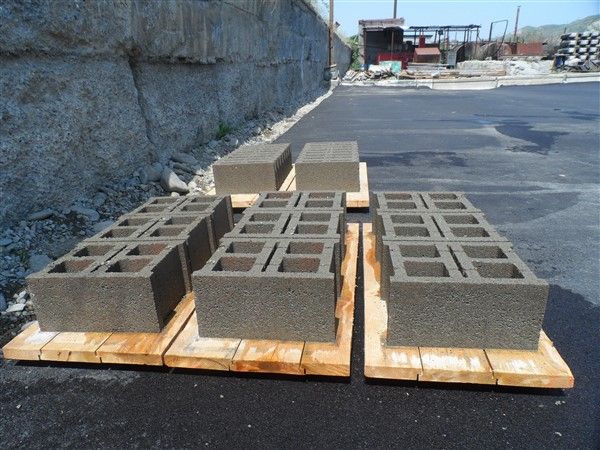 The use of concrete blocks in Ireland can be traced as far back as 1850, in the foundations of a bridge crossing the River Glyde, in Dundalk. As the benefits of this material were realized, concrete blocks were increasingly used as a solution to construction problems. Other examples of milestones in Irish concrete use are- the Dublin Port extension built from 1871-75 under the supervision of engineer Bindon Stoney, widely regarded as the father of concrete in Ireland, Mizen Head Footbridge, a reinforced concrete arch built in 1909 and Ardnacrusha Dam, opened in 1929, the first structure to use watertight concrete.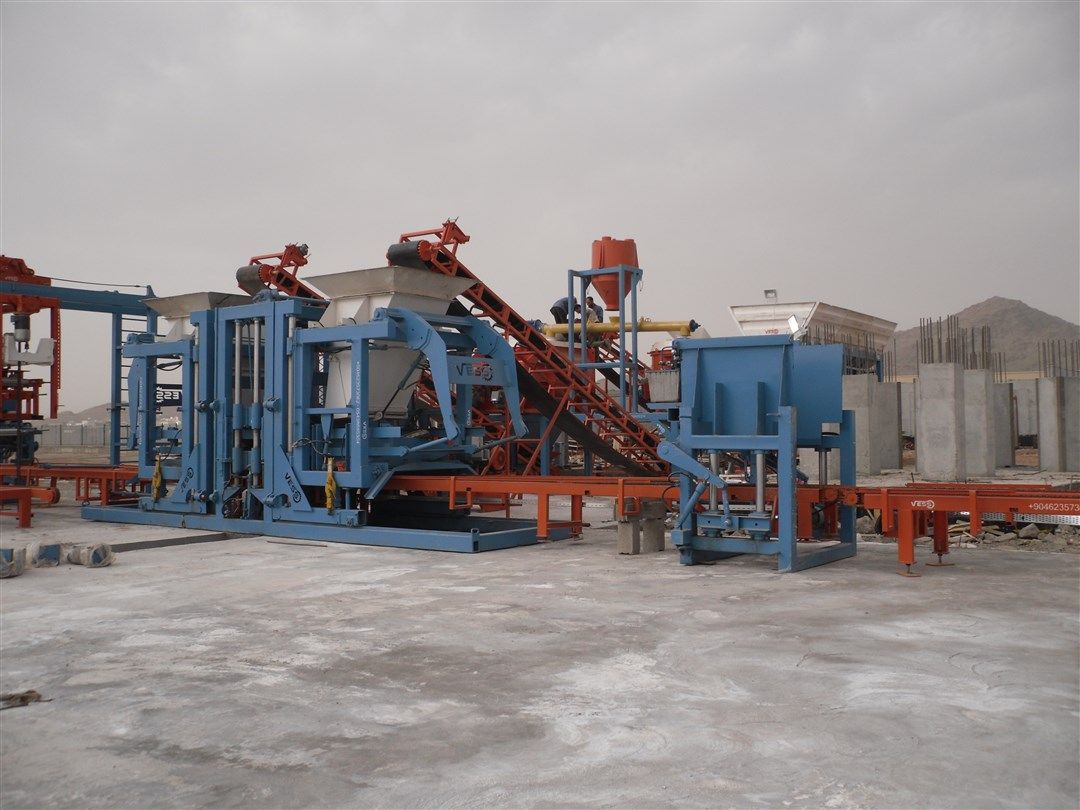 Walls are made of concrete blocks. These blocks usually measure at 43 cm by 20 cm by 10 cm thick. The basic building block of any home is produced by this machine – literally! An everyday product that needs little introduction. Concrete blocks can be collected from your stores or delivered directly to any site. if you are want to start a business with this machine you can gain a good profit. let us consider you found a project If you are going to work out the number of blocks needed in a project you have to measure the length of a wall in meters and then multiply by around 2.3. For example, if a wall is 5 meters long, you multiply 5 by 2.3 which gives you 11.5 blocks. Remember that you might need different size blocks depending on your project. The average cost of blocks is €600 per 1000. So this machine can produce Daily (8 hours) 10.000 Pieces Concrete Hollow Blocks / 700 m² Paving Blocks…
This Machine is designed to work 24 hours it is very fast and has high production capacity through special servo motors. By changing the mold machine can produce any types of Concrete Paving Blocks -Hollow Blocks - Insulated Bricks – Different Curbstones – Asmolen And Chimney Blocks which height must be between 2cm and 40 cm. So what do you think do you want to start a good Concrete block producing company? If yes please contact us below to help you make your dream real.
Do we Deliver Hollow Block and Paving Block Making Machine to your sites in Ireland?
Yes, we deliver worldwide.
Do we offer a warranty on your equipment?

Yes, all of our products are under warranty against manufacturing for a period of 2 Years.
Do we offer after-sale services?
Yes, by possible failure the intervening time is domestic 48 hours – intervene time globally is max between 72 and 120 hours. The time schedule is not relevant for countries that are requesting an invitation for the visa.
The Other Construction Products that we can serve in Ireland :



services

Supply the most advanced design and technical expertise; Supply parts sales and training service far beyond the initial sale; Your profits with quality parts and expert service.

+90 549 325 6670

This email address is being protected from spambots. You need JavaScript enabled to view it.