Sahar

Hits: 3273
Rating:

( 0 Rating )
Block making machine for sale in Durban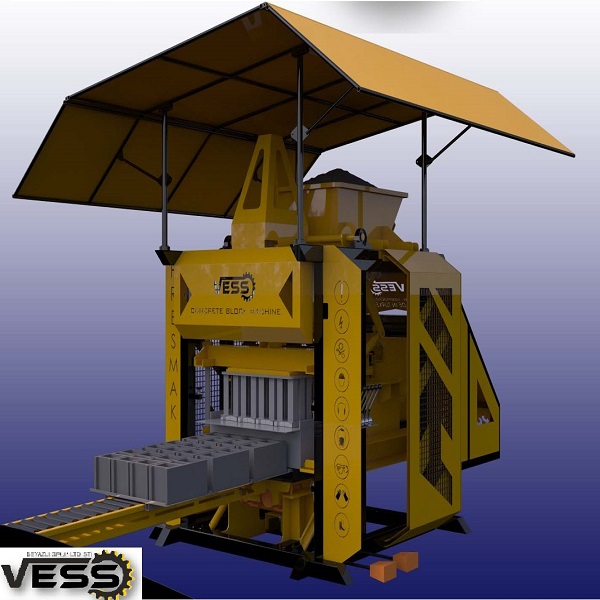 Block Making Machine For Sale in Durban | South Africa
| | |
| --- | --- |
| Production Capacity | 4000 - 8000 PCS/Day |
| Control System | Semi-Automatic |
| Model | VESS ECO 4.1 |
| Port | Trabzon Turkey |
| Certification | CE, ISO |
| Payment Terms | L/C,T/T,Western Union |
VESS Eco 4.1 Block Making Machine; This is a Semi-Automatic block making machine that can produce different kinds of hollow blocks, paving blocks, solid block, and other kinds of blocks. The price of the machine is prepared as a complete plant "Turnkey Project". Except for the fixed rails and product curing rooms, there is no extra equipment needed in the plant area. For a plant with these features the recommended installation, curing and stock area is a minimum of 1500 m2. There is no obligation for roofing. The prepared concrete floor should be a minimum of 1/3 of the plant area.

This machine is designed by our experienced engineers and has been shipped and installed in different countries.

We are providing two years guarantee for our block making machines, If you are interested to buy a good block making machine you have come to the right place please share with us your contact info and email we'll contact you back for more info and a free price quotation.

Please Check our reference to know more about us.
TECHNICAL SPECIFICATIONS OF BLOCK MAKING MACHINE
BLOCK MAKING MACHINE
Vibrator Motor Cycle Time
25 - 45 Seconds
Vibrator Motor Power
0,67 kW x 2 Pieces
Aggregate Hopper Capacity
800 Lt
Hydraulic Motor Power

4 Kw

Shacking Grate System
1.5 kW Eccentric
Hydraulic Oil Tank Capacity

46 No-110 Lt

Special Cushioning System That Prevents

Hydraulic Pressure

80-100 Bar

Adjustable Speed and Pressure For Pulling Pallet System
Adjustment For Stone Compression - Adjustment For Pressure
MORTAR CONVEYOR BELT - AGGREGATE CONVEYOR BELT
Conveyor Width
50 Cm
Conveyor Lenght
7 M
Conveyor Motor
1,5 Kw
Adjustable Conveyor Cleaning Brush Included
MIXER
AGGREGATE HOPPER
Capacity

450 Kg
Capacity

1 x 8 m3

Cover Type
Pneumatic - Dual Output
Cover Type
Spring - Adjustable Flow Cover
Reducer Motor Power
0,27 kW
Vibration Motor Power
0,27 kW
---
Block making machine for sale
how does a block making machine work? All you really do combine dry and wet ingredients right in the appliance and it does the rest of the work. Finding the best block making machine for the type of concrete blocks you'd like to make, how much of a yield you're looking for, and what will fit your block making budget requires a little more work digging. Most block making machines are engineered to make different types of concrete blocks and have easy maintenance and program to help you start your own concrete block making business, but there are differences between different brands and models worthy of an investigation.
If you're in the market for a quality concrete blocks business, the above mentions machine is the best block making machines. We based our suggestions on in-depth research, including user reviews and specs comparisons from our customers that they bought and using this machine.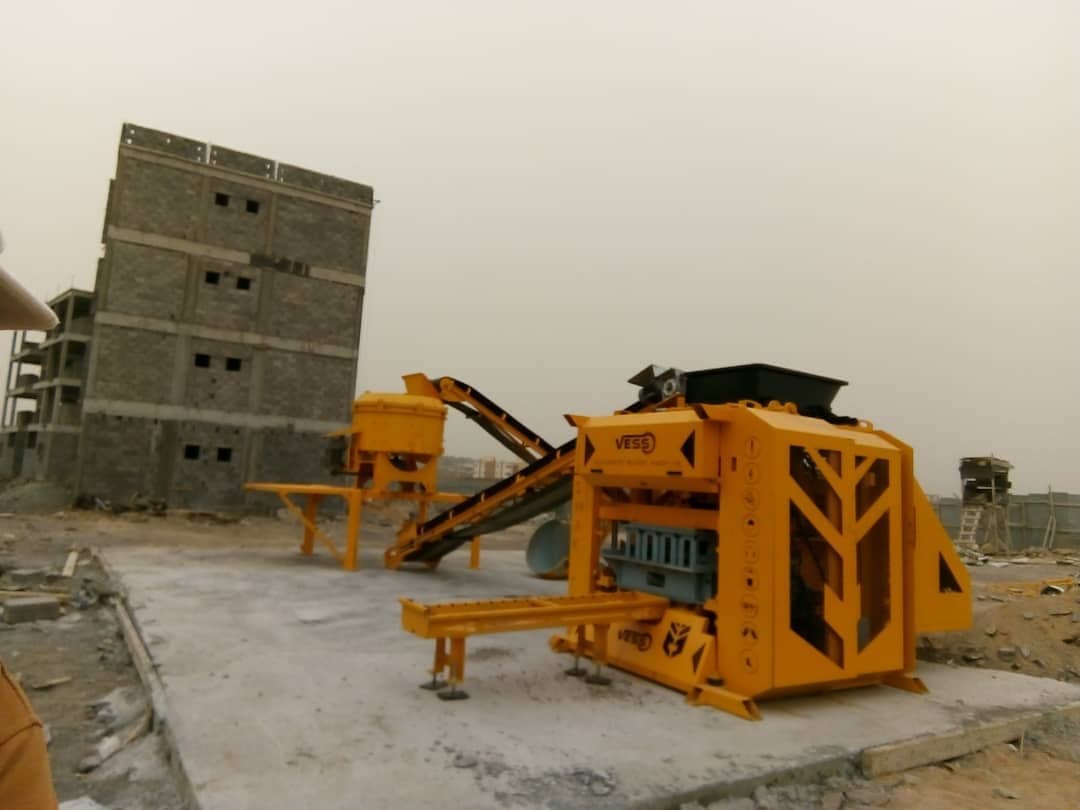 What to look for when buying a block making machine?
As you start the process of choosing a block making machine, you'll find they vary significantly in models, capacities, and prices. There are a few factors that contribute to these differences in block making machine options, and you'll want to consider which features are most important for your concrete break making business.
First, semi-automatic block making machines come in a different capacity. Common block making machines capacity starts 4000 concrete block production in 8 hours -- if you're only in the startup of this business so this is the best machine to choose, a smaller block maker might work just fine, but your business will grow up and you'll get a lot of customers to request you might need high capacity block making machine.
You'll also want to think about different shapes of concrete blocks and paving blocks that you have plant to produce, for producing each shape of concrete blocks you need molds to have for that shape. Our semi-automatic block making machine can produce different kinds of concrete blocks and it comes with different kind of molds you can order more than one mold and we'll design according to your shape and designed plan.
---
We are here for you!
We offer friendly, expert advice based on individual solutions and we are happy to answer all of your questions on block making machine plant systems and project plan. All of our employees have a thorough knowledge of our machines and can provide professional advice by telephone or by Email. You are also welcome to arrange a personal appointment and visit our factory here in Trabzon Turkey.