Bess Makine

Hits: 1156
concrete batching plant for sale
What is a ready mix concrete plant?
A concrete plant, batch plant, batching plant or a concrete batching plant all of them are known as a ready-mix concrete plant that you'll find in google in different names and descriptions. Ready-mix concrete plant which is an equipment that combines various ingredients to form concrete is an important product in the construction industry.
This plant will be run by an operator who uses a computer to input the required measurements of concrete. Various measurements of inputs are transported into the mixer, after pressing the start button. After that, the resulting mix is released into a transport trunk and it is finally transported to a construction site.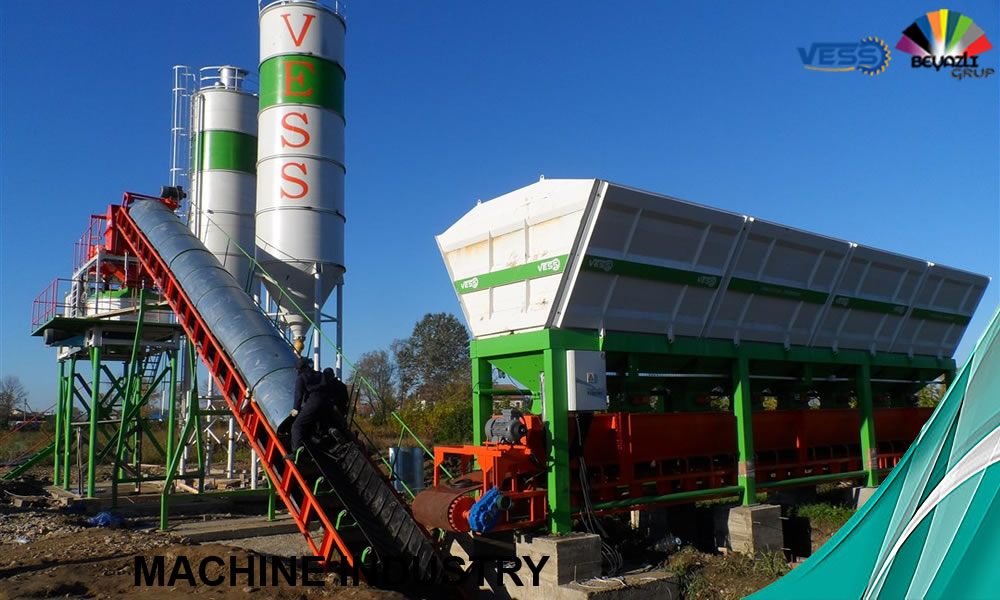 We are manufacturing batching plants, Mobile Plants concrete plant to suit the client's requirements, we also supply all the peripheral requirements needed to operate a fully functional batching plant, including silos, screw conveyors, weigh hoppers, aggregate hoppers, electrical panels, and general fabrication.
We are supplying a Batching plant for sale in all African countries and also other countries like Arabic countries and middle east regions.
In addition to the plants manufactured, we offer a comprehensive range of services, including calibration of plants, after-sales maintenance and a wide range of spares and accessories for said plants and screw conveyors.
Beyazli Group concrete mixing plants are built with high-quality materials and engineered to guarantee component life. The plants are designed for high productivity and are available for sale to all customers.
A concrete batching plant is a manufacturing tool that consists mainly of storage, mixing and transfer units.
Our concrete plant is designed with a fully automatic operating system. it Designed to work 24 hours. This is the system to make concrete from mixture of Aggregate, Cement, Water and Concrete additives with a specific ratio. The system starts operation with doing dosage. Electronic weighing belt under the hopper weigh the aggregates and take them on the belt. At the same time the cement, water, and additive weighing operation made in their special region. In the second part, the dosage products transfer the mixer and start mixing. In the last part, ready mixture transfers to transmixer under the concrete batching plant sending hopper this operation finishes with the loading of the requested volume of concrete. In an hour it can produce 30 m³ Concrete.
Beyazli Group manufacturing different types of batching plants with different capacities. Below you can find that we offer five different capacities for concrete batching plants.

Besides Concrete Mixing plant we are manufacturing concrete block making machine, paving block making machine, cement block making machine here your find see sample pictures.

Concrete Batching Plant Price
As you are now familiar with concrete batching plant you are wondering the price of concrete batching plant, let me share you the price for concrete batching plant start from 72714 Euro, you don't need to pay all the price in one time, we only get 30% down payment for contract sign and after that, you can pay the rest in installment and when the plant is ready to deliver we'll inform you and all payment should be done before delivery and when all payment received we'll deliver the plant to your destination.