Bahar

Hits: 1135
HOLLOW BLOCK MACHINE DETAILS
Last days construction activity is growing day by day. With increasing the sector of the construction industry, hollow block-making machines become even more important. The primary ingredients of the hollow block are cement, water, gravel. All the raw materials are required for production. One of the important parts is mortar proportions. The use of missing or excess material may damage the mold.
Also, the hollow block has longer durability. Hollow block machines produce different types of hollow blocks, paving blocks, garden blocks, solid blocks, curbstone depending on what you want to produce.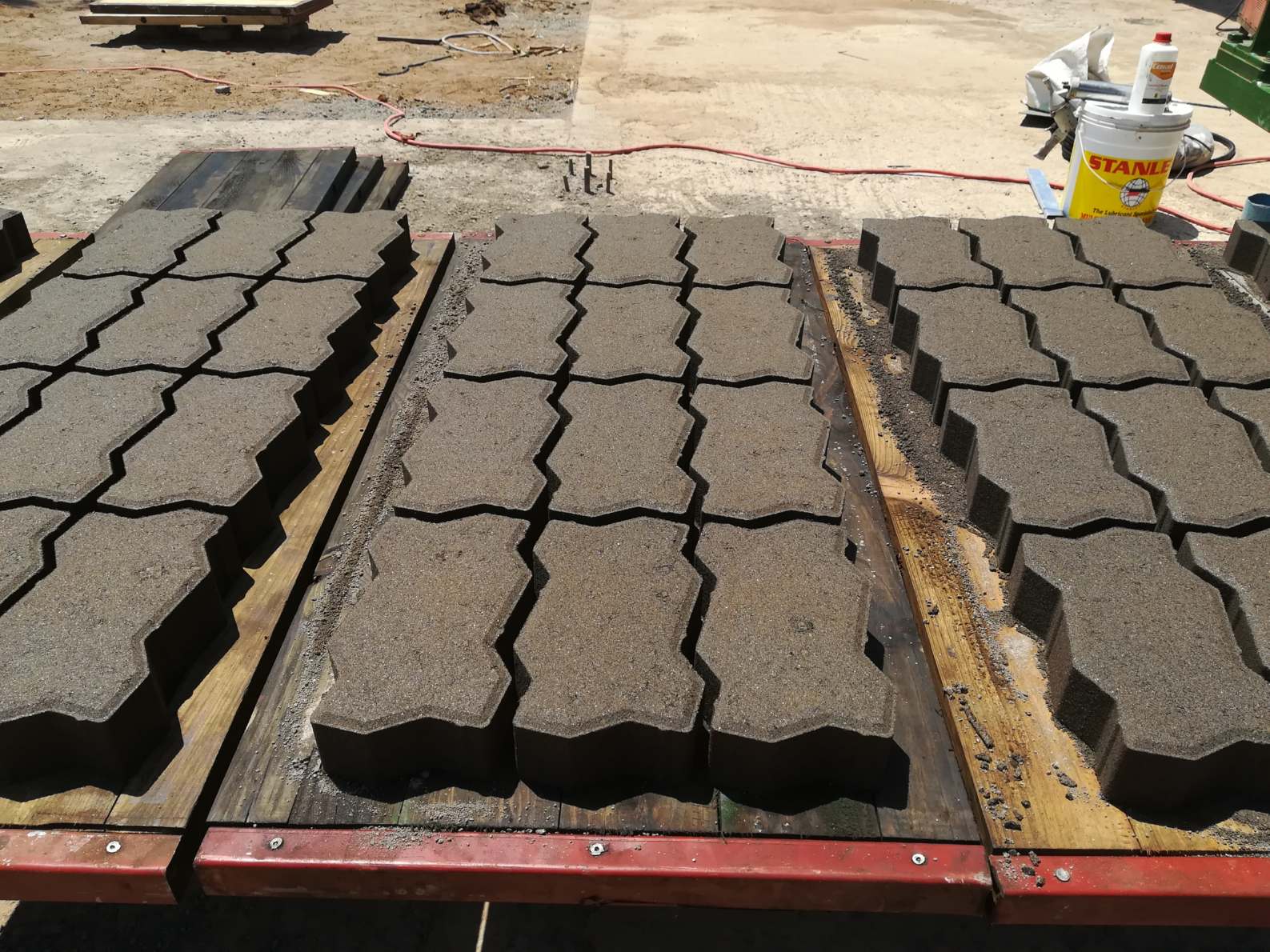 The most important part of the hollow block is the size of the width. Generally, the customer who is thinking to purchase a hollow block machine wants a 20 cm width hollow. Hollow block machines get their names from the width. The width could be 10 cm,15 cm,20 cm,25 cm. If you are planning to purchase a hollow block machine for a country that is cold like Russia, Poland you need to think 20 or 25 cm hollow block. In the light of, this information we will explain the hollow block machine details.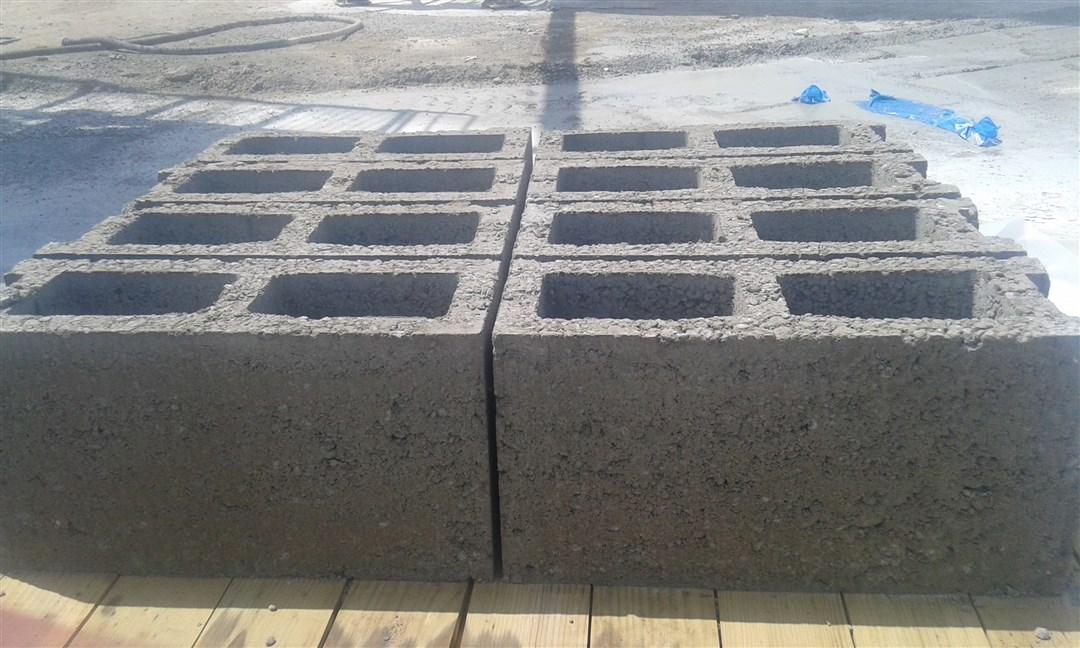 VESS ECO HOLLOW BLOCK MACHINE CAPACITY
---
The Vess eco machine is designed to work 24 hours. By changing the mold the machine can produce different types of hollow blocks, solid blocks, curbstone, chimney blocks, styrofoam concrete blocks. The weight of the blocks must be between 5 cm and 30 cm. The machine can produce 4.000 units of standard concrete hollow blocks (20 cm width 40 cm length 20 cm height) or 300 square meters of paving blocks or 1.000 pieces of curbstones in eight hours.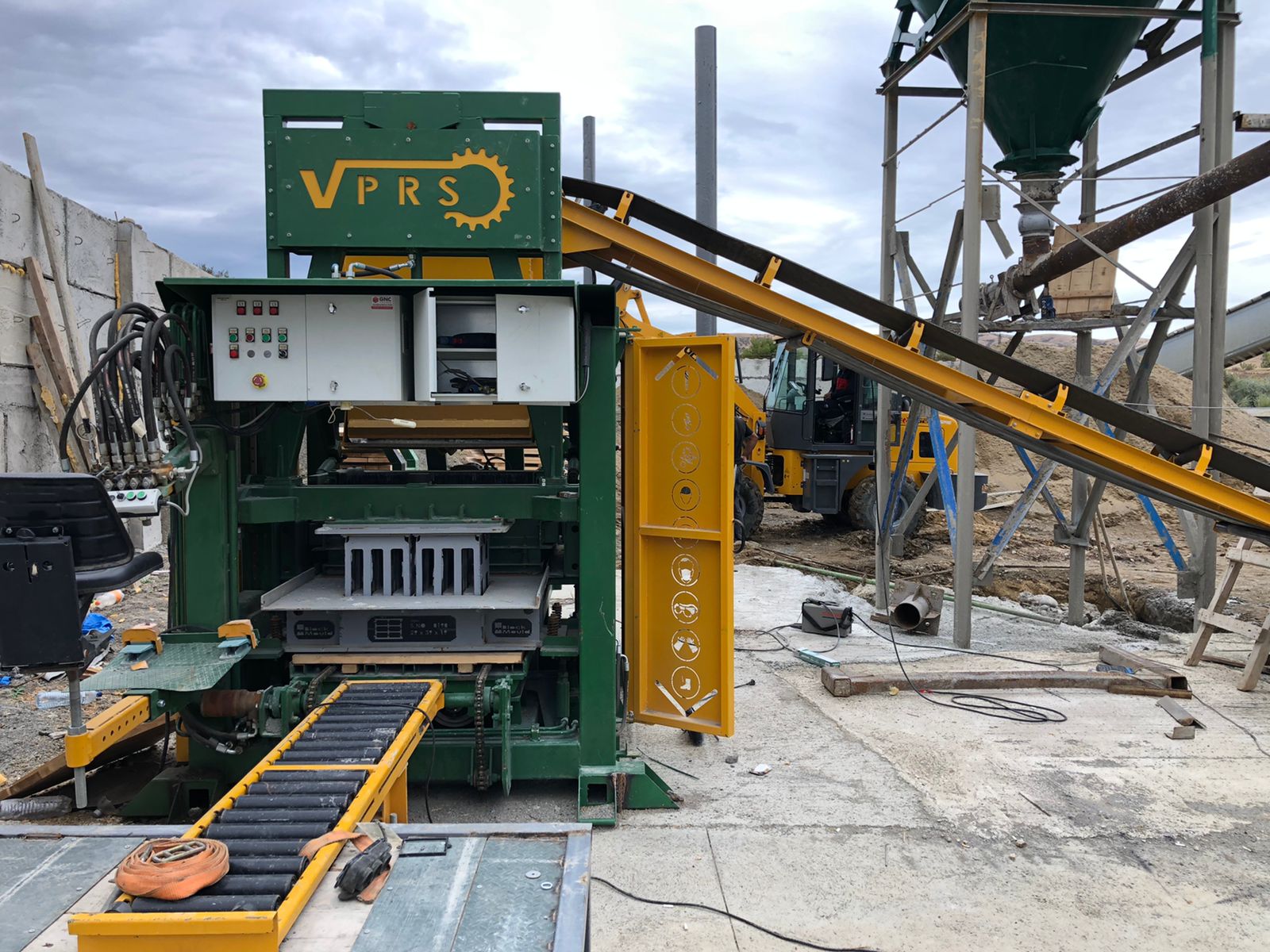 The machine is required 2500 square meters of area for installation. Our company provides free installation and training courses. Energy consumption is 37 kW for the vess eco concrete block machine. The machine works semi-automatic. We recommend semi-automatic block-making machines for inexperienced customers who are trying to enter this business with a limited budget and no experience.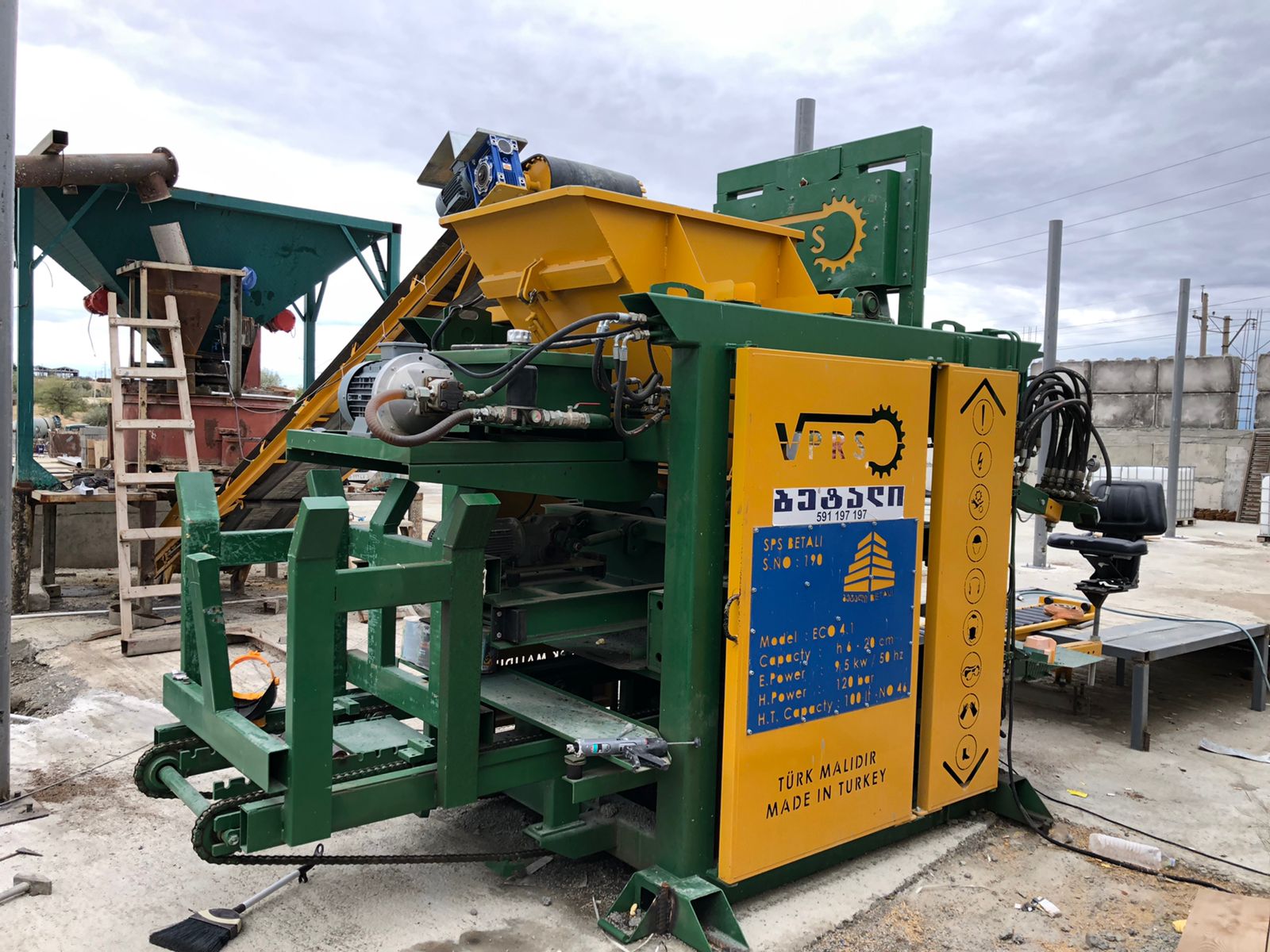 VESS ECO MACHINE PROCESS
---
You need to prepare raw materials before production. Firstly, raw material is filled to the hopper. After raw materials will be transferred by vibrio motors to conveyor belts under the aggregate hopper. Raw materials taken will be transferred to the mixer with a conveyor belt. A conveyor belt helps to transport raw materials.
Weighed cement and water is added to the mixer and all material is mixed. By opening mixer covers, prepared mortar is transferred to the hopper with a conveyor belt. After that, a hollow block occurs with vibration and pressure. Vibration and press are the heart of the process. Also, you can add or remove the equipment that you need or not. That's to say that optionally you can customize the machine according to your needs.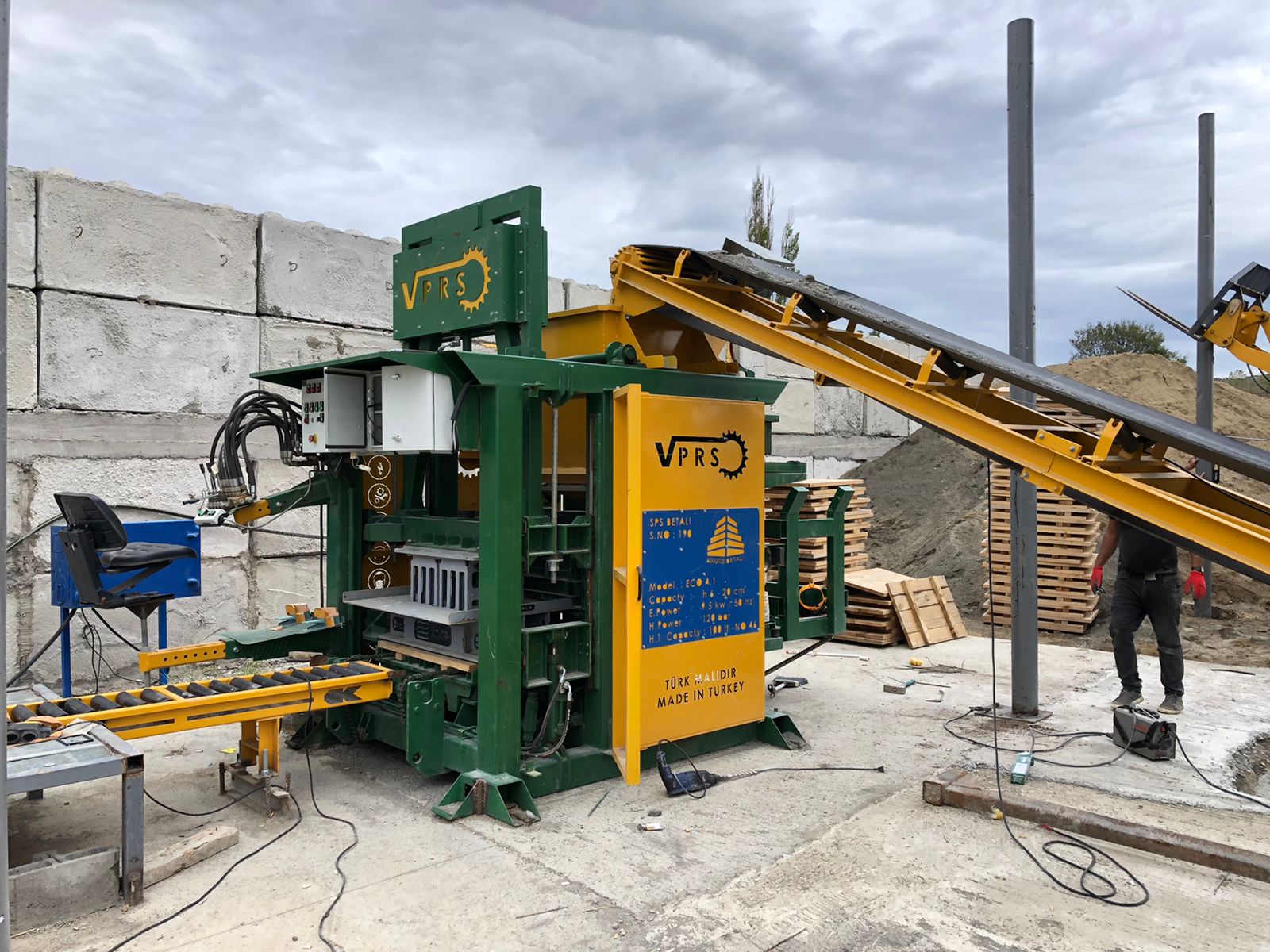 For vess eco machine need 6 personal for operating. The Vess eco concrete block machine is designed based on European standards. The German brand is also used in electrical and hydraulic parts as well. You can watch the video explaining the process at the end of the page. For more details, you can contact us and you can check our website for the other hollow block machines