Koordinatör

Hits: 1177
First Ajwa house in Turkey to open in April
As part of its expansion plans, Ajwa Hotel Sultanahmet in Turkey will open its first Ajwa House in April.
The hotel plans to open a total of ten Ajwa houses..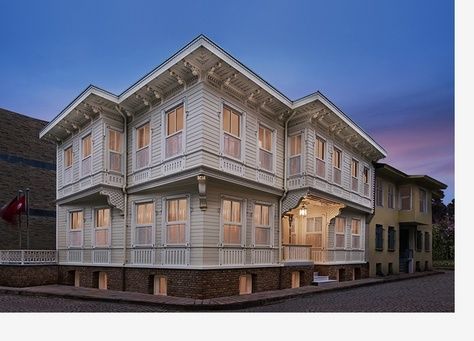 The hotel plans to open a total of ten Ajwa houses..
The first house, named 'The White Mansion', will be opened on April 15.
The houses will be three storeys high and are modelled after the classical Turkish home.The top floor will be more intricate in design, and will be the main living space, featuring two bedrooms fitted with king size beds and a living room.The ground floor will comprise two bedrooms and a kitchen equipped with the latest technology and appliances.
The basement will house a shock shower, ice fountain, sauna, in-house hammam and relaxation room.All ten properties will feature works of renowned artists.The first house shall showcase masterpieces of Azerbaijani artist, Sattar Bahlulzade.
Residents of the Ajwa Houses can access the varied facilities of the nearby Ajwa Hotel Sultanahmet, and can choose to occupy the homes for either short or long-term duration.The houses will be located a short walk away from key landmarks like the Grand Bazaar, Haghia Sophia, Topkapi Palace and the Sultanahmet Mosque.
Source|arabianindustry