As a Beyazli Group we are serving with production Interlocking Paving Block Machine in the sector Vess brand . The Interlocking Paving Block Machines which we are producing,offered in three different automation types for Manual-Semı Automatic and Fully Automatic.The Interlocking Paving Block Machines in the Vess brand,production process finished with 6 stages. These stages respectively consist of Project Design, Mechanical Manufacturing, Hydrolic Manufacturing, Electrical Automation,Primer and Paint Manufacturing, Shipment and Montage. Especially the people who has been only now started to this industry Concrete Paving Block Machine,they choose to searching machines by the internet,choosing the companies with inexpreinced-without qualities,and later we detected that they had bad surprises. As Beyazli Group especially today when you are searching any kind of words like Concrete Paving Machine,Second Hand Paving Machine,Concrete Paving Machines For Sale,Production Of Interlocking Paving Machines,Prices of Interlocking Paving Machine,Concrete Paving Machine,Hollow Block Making Machine,you can find all our prices including the machines which we are producing with technical explanations and we are always careful to prevent any kind of problems can be occured afterwards.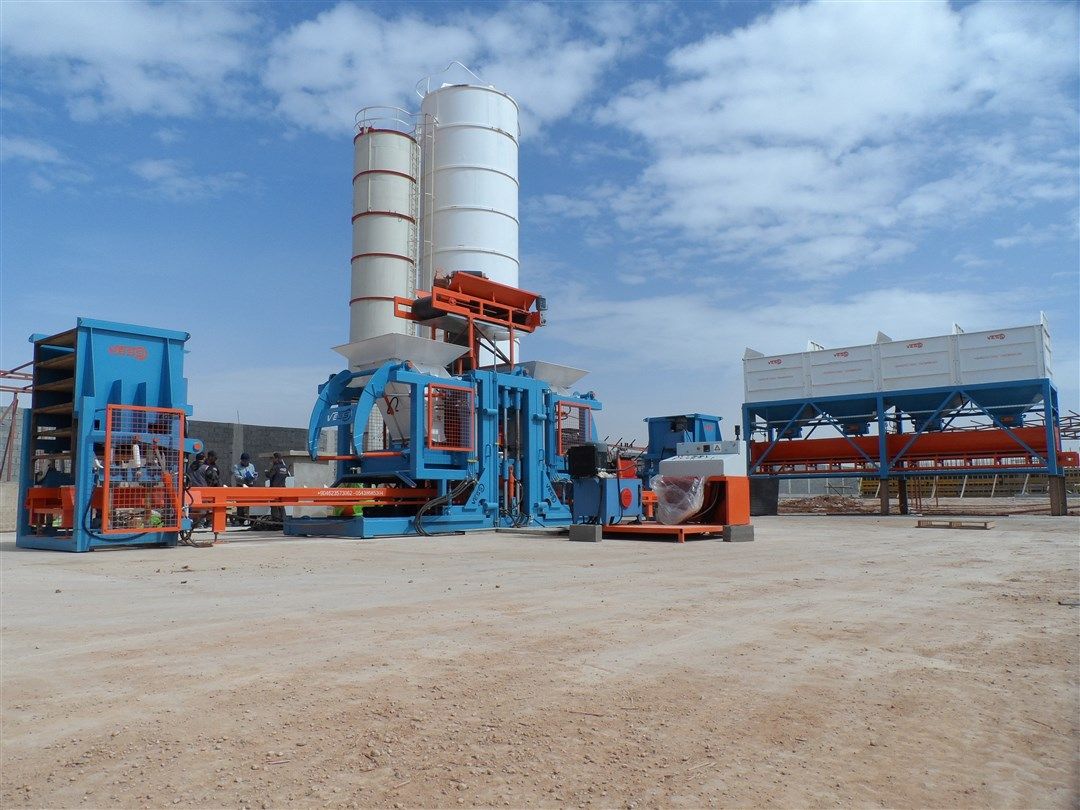 Thanks to the campaigns we have organized every 4 years, we have made the new Concrete Paving Block Machine prices more attractive than the second hand paving block machine. In addition,besides 2 years guarantee we are providing for concrete paving block machines,we realized a province in the sector by giving 2 years unconditional guarantee to the second hand paving block machines which we have repaired and cared.In a short period we are succeeded to be more efficient and more institutional,under the structure of a seperate company. Our company,with the name of Presmak which is one of our other activities, has established a reputation for second hand machines and has offered second hand machine sales, repair and maintenance as a solution to your valuable customers with the same precision. With well built system and technological solutions,Presmak is so close to you as a phone to fix the technical or mechanical problems when they occurred with your second hand machines. If you want to take detailed or pre information you can contact with us also in order to know details of our works for solutions.
You can click on links to reach other articles Hollow Block Machines, Crushing And Screening Plants and Concerete Plants.
Here below you can find our diffrent paving machine that can produce both paver block and hollow blocks they are very high quality machines.
The Other Products that we can serve you :



services

Supply the most current design and technical expertise; Supply parts sales and training service far beyond the initial sale; Your profits with quality parts and expert service.

+90 549 3256670

This email address is being protected from spambots. You need JavaScript enabled to view it.