Sahar

Hits: 1251
Rating:

( 0 Rating )
Paving Block Machines and Concrete Batching Plants in USA
With expenditures reaching over 1,162 billion U.S. dollars, the United States is one of the largest construction markets worldwide. Within the United States, most new construction projects are coming on stream in New York, which tops the list regarding construction expenditure in American cities. Bechtel is currently one of the largest U.S.-based construction firms. The construction and engineering company is headquartered in San Francisco and was one of only two North American companies to make it into the top fifteen list of the world's largest construction contractors, based on 2015 revenues.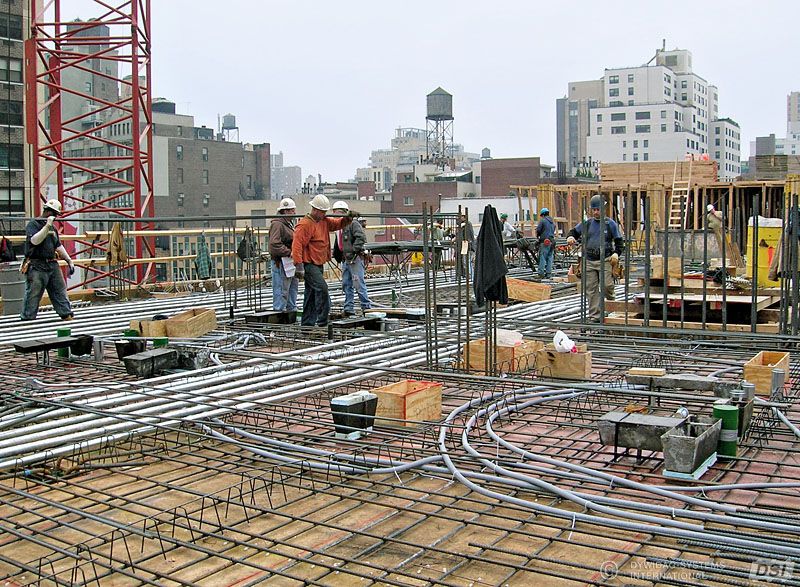 Pretty much everywhere in the world houses and buildings are built with concrete blocks because they are inexpensive and easy to work with.
My understanding is that the US builders keep building with wood because it is the most inexpensive local construction material and US consumers are obviously not worried about durability. They also probably lack the manpower and knowledge basis for this type of work so they stick with what they know better.

In the long run, concrete homes are very likely more economical; they last much longer, they do not have mold or termite issues, concrete blocks do not crack or twist as wood does. They hold off much better against elements. Still, they offer great flexibility; you can easily delete and move the walls as long as they are not bearing the roof. On top of that, CMU walls have higher fire and weather insulation properties than a typical wood frame wall. A hollow CMU block has a fire rating of 2 hours upgraded to 4 hours if the cells are grouted or filled with other filling materials(which is the case most of the time)

The vast majority of houses in the Mediterranean do not have air conditioning even though the temperatures often reach over 100 degrees. Walls are typically made of stucco over hollow or grouted (filled) CMU blocks and clay tiles roofs.
People usually keep the windows and doors closed during the hottest hours of the day and open at night so the house remains cold without using ventilation or AC, which proves the effectiveness of such constructions against extreme temperatures.
We as Beyazli Group one of concrete block and paving block machine manufacturers in Turkey producing high-quality concrete blocks and paving blocks worldwide. We want to export our machines to the USA and have a good connection business with this country here below you can find our different machines with different quality and performance.

Do we Deliver Hollow Block and Paving Block Making Machine to your sites in the USA?
Yes, we deliver worldwide.
Do we offer a warranty on your equipment?

Yes, all of our products are under warranty against manufacturing for a period of 2 Years.
Do we offer after-sale services?
Yes, by possible failure the intervening time is domestic 48 hours – intervene time globally is max between 72 and 120 hours. The time schedule is not relevant for countries that are requesting an invitation for the visa.
you can also watch our videos on our youtube channel.
The Other Construction Products that we can serve in the USA

:



services

Supply the most current design and technical expertise; Supply parts sales and training service far beyond the initial sale; Your profits with quality parts and expert service.

+90 549 3256670

This email address is being protected from spambots. You need JavaScript enabled to view it.