Concrete batching plant is working fully automatic automation so just one person will be enough to control the whole system. All the equipment can be operated by fully automatic systems. The capacity of the concrete can be changed according to your project and needs so in our company you can buy a fully automatic concrete batching plant produced by leading world brands.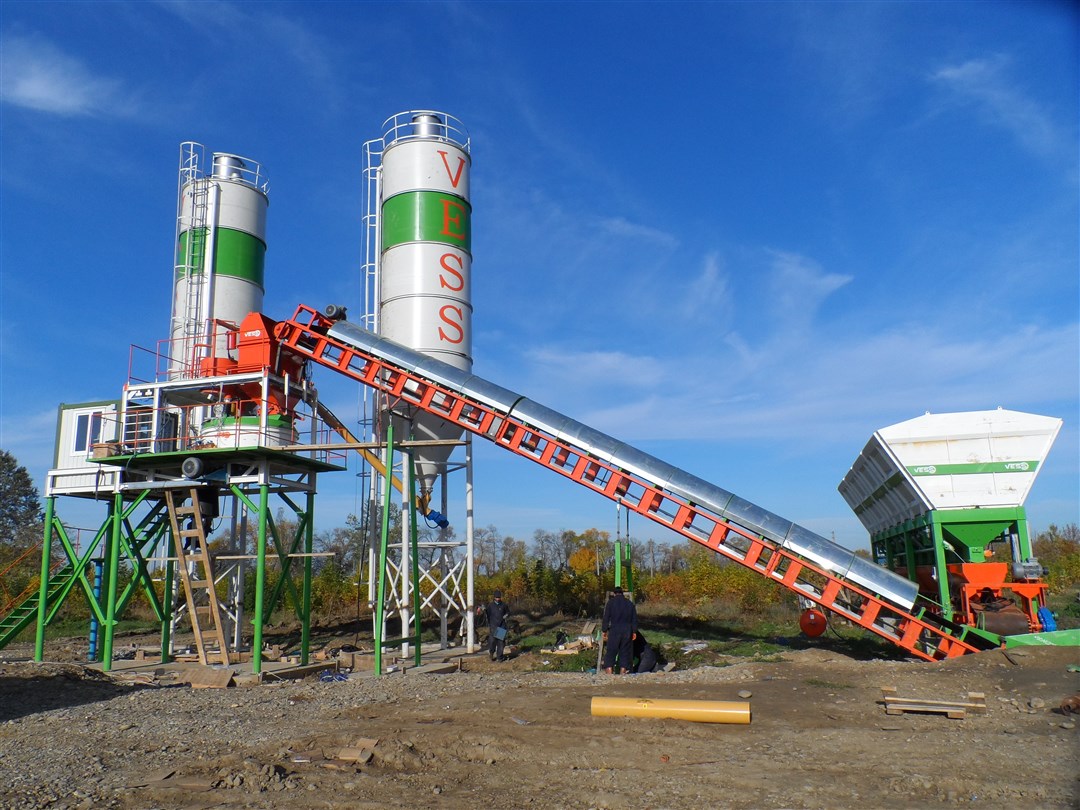 We supply stationary type concrete batching plants and equipment - concrete mixers, screws, conveyors, silos, as well as any spare parts, concrete mixer armor, mixing levers, mixing blades made of cast iron and polyurethane, conveyor belts. In addition, here you can find a wide selection of sensors and spare parts for automation of a concrete plant or order a service.
Concrete bacthing plant price
---
A concrete plant price is primarily a plant that stores a large amount of cement, in order to produce a large amount of concrete of the right grade for the customer. Concrete plant price is part of the products that we manufacture and export to abroad. Plants are in great demand in projects for the production of construction projects, bridge gates. As you can check out the options for the concrete batching plants we produce, you can buy any of them with reasonable price and high quality.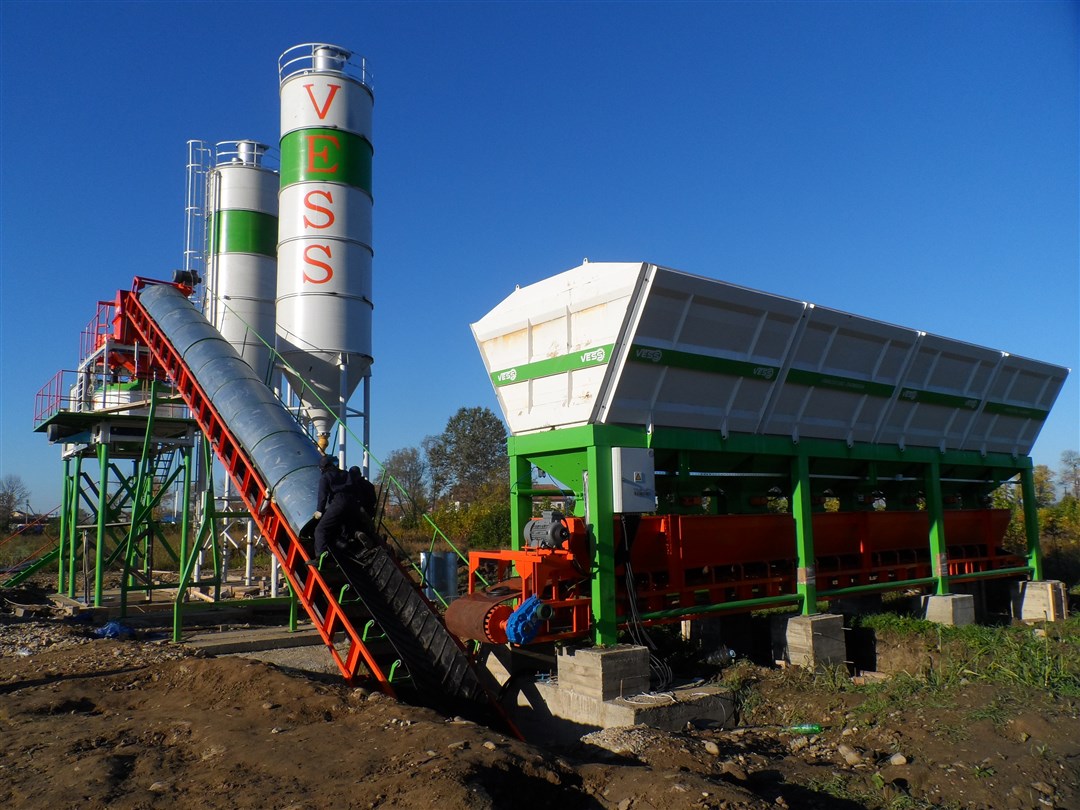 Production concrete
---
Concrete is one of the oldest building materials. This construction material is so popular and can be used anywhere in the construction and industrial areas. There are a lot of manufacturing companies that produce concrete. In the production of concrete, many binders are added to the mixture, due to which different grades of concrete are obtained. Different concrete types can be found in the market. The larger the number, the more cement in concrete.
Our company has been working in the building materials market for many years, and during this time managed to gain the trust of customers due to the good quality and low prices of its products. The main direction of our company is its own production and sale. We can offer a different kind of concrete batching plants for producing high-quality concrete.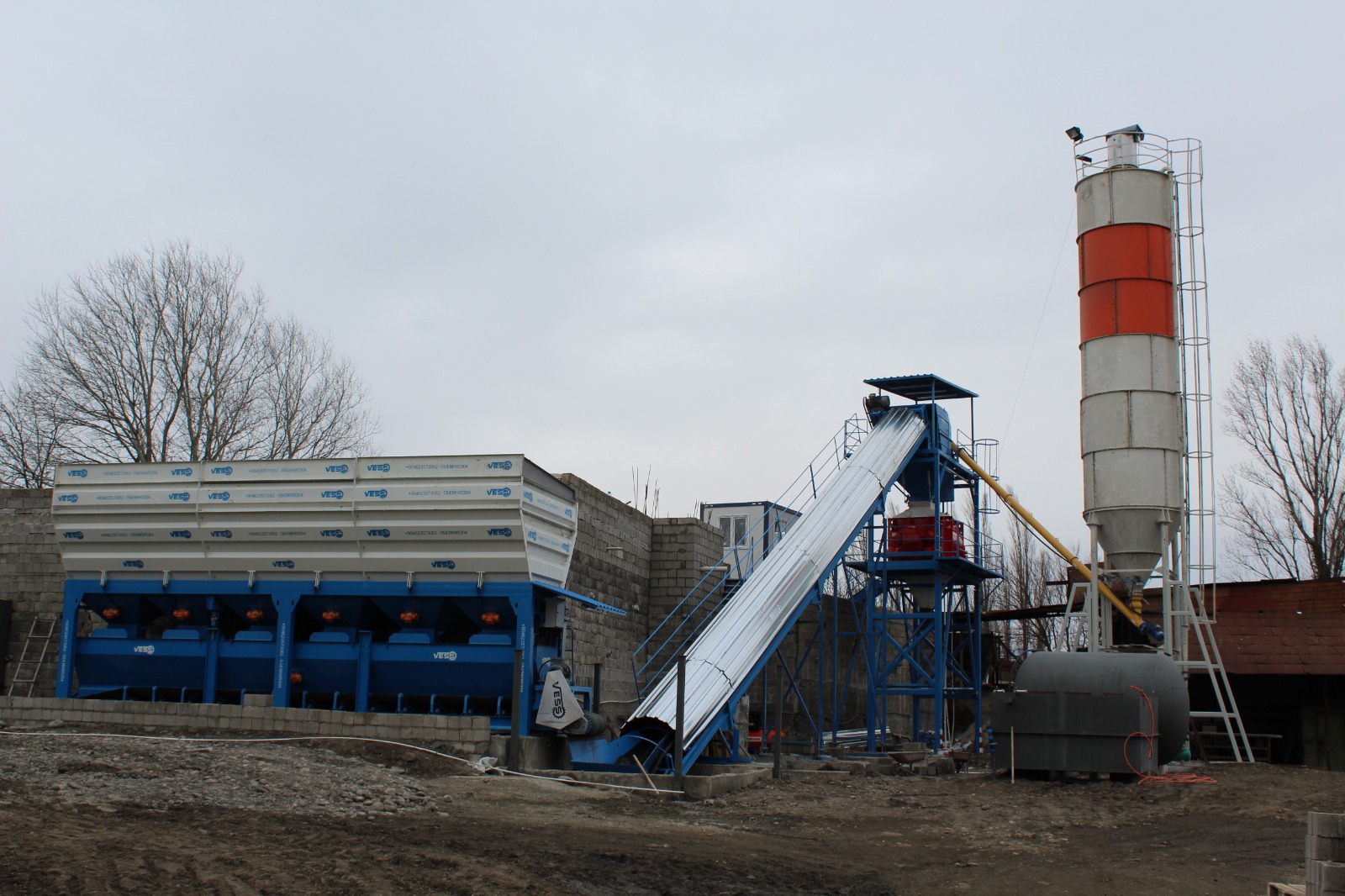 Staionary type concrete batching plant
---
Low prices for a stationary concrete plant and careful attention to installation, after-sales service and continuous customer service, all these factors contribute to the fact that a stationary concrete plant remains on the market as a brand that is responsible for its goods. Stationary type concrete batching plants are one of the best options for producing high-quality concrete ready mix. With using high quality and materials, you can use the batching plants a long time. One of the most important subjects for choosing the concrete batching plant is reasonable prices.
Research, innovation and qualifications, significant technology, combining with our faith in our production. This is the factor that distinguishes us from other brands, we use technological innovations based on our social responsibility.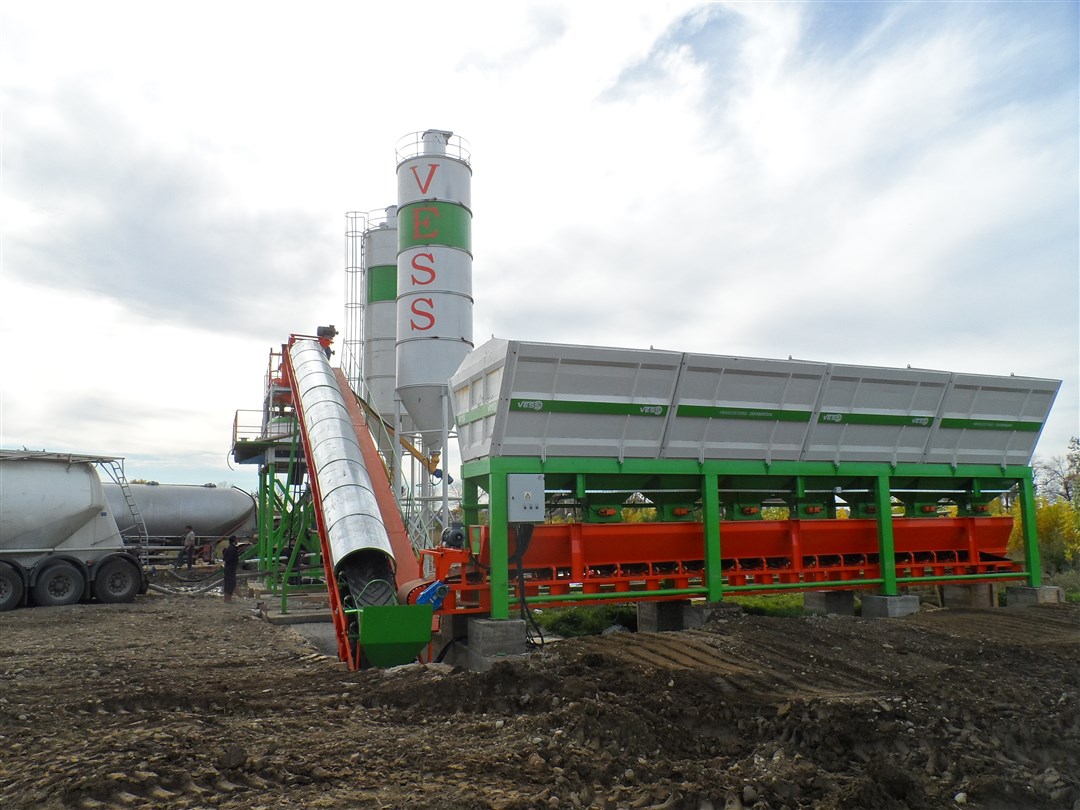 Concrete production as a business
---
Ready-mixed concrete, manufactured on the basis of cement using polished technology, has become a "convenient" product for the business. To produce the concrete, you not need to invest in development and research. Also, it is very important to gather information first on how much the daily capacity for concrete will be enough for your project. And just when you decide and know the daily capacity that you need for concrete, you can check out the options it the construction area.
It is enough to rent a suitable site and order equipment, install and connect it to communications, obtain licenses, and you can start production and sales. Affordable licensing of the production of concrete mixtures for commercial organizations and cost-effective production equipment has led to the fact that the private concrete business has become much more active. So concrete production as a business, very effective and reasonable business for the customers or the companies as well.
Concrete plant as an investment
---
The undoubted advantage of financial investments in business projects for the creation of a concrete plant or the purchase of finished production is a quick payback. It is this criterion against the background of high profitability that primarily encourages potential investors to invest in concrete and concrete products.
Among other advantages, investment efficiency is due to the following factors.
Almost unlimited in terms of the possibilities of selling the finished product, the market. Concrete is the most popular building material, which has no analogues and will not be for a long time, and construction is a sector where it is impossible to do without concrete. So the potential risk of difficulties with the sale of products in this case does not exist in principle.
Hassle-free and low-cost raw materials. Deliveries of all the basic components of a concrete mortar (cement, gravel, sand, water) are not difficult, and the components themselves are inexpensive.
Some problems may be created by the purchase of auxiliary elements (pigments for decorative concrete, plasticizers and other additives). In this aspect, it is necessary to acquire in advance a reliable partner supplier that sets forth acceptable conditions for cooperation. These components in the total amount of raw materials costs are required a little, and their total cost in the cost item of expenditure is low.
The concrete plants offered on the market (completeness, equipment configuration, production facilities and other characteristics) are very diverse.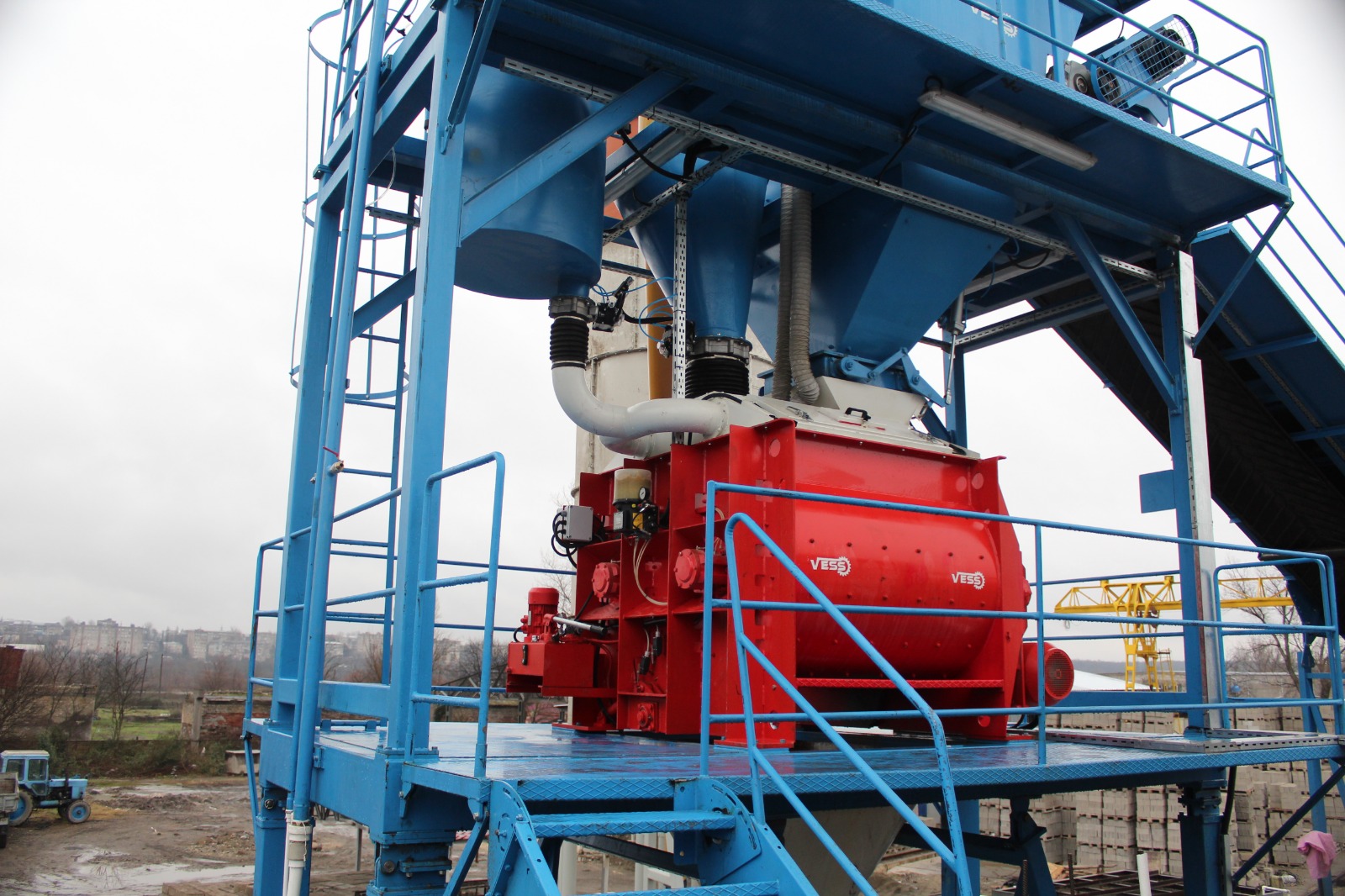 Concrete plants as production facilities and investment object
---
The purchase and installation of equipment is the most expensive investment item. Moreover, it is easy to understand that all the other components of success will depend on a competent choice of equipment, selection of equipment and configuration.
As already mentioned, the most relevant in terms of investment attractiveness today are mobile plants. They are considered the best solution for organizing small or medium-sized businesses, they allow you to quickly recoup investments and establish a stable high income.
Stationary enterprises are a more serious solution, oriented more likely to long-term investments, although modern equipment allows you to quickly get a net profit and with this form of investment.
Given the significant difference in the price of equipment and in production volumes, the choice of a stationary or mobile enterprise should be carefully calculated. For example, there is no reason to acquire a stationary plant if its capacities or even part of them are forced to stand idle due to the lack of an established constant sales market or an oversupply of products for their own construction needs.
Conclusion
---
As our company, we provide fully automatic concrete batching plants for producing high-quality concrete ready mix. There are different options for the concrete batching plant that you can choose one of them. All stationary concrete batching plants are operated by fully automatic systems. Our concrete batching plants are guaranteed to help you achieve the high profitability of the business. For more information, you can reach us anytime and we can support you to buy the best concrete batching plant according to your project.