Tolga

Hits: 988
Rating:

( 2 Ratings )
Stationary concrete batching plant
Concrete batching plant, it is a specially designed plant for the production of concrete including a system that mixes cement, crushed stone, water and, if necessary, concrete additives, receives high-quality concrete.
The system starts with dosing. A conveyor belt with a weighing system located under the inert hopper takes the required amount of various materials by weighing and transfers it to the main belt of the mixer.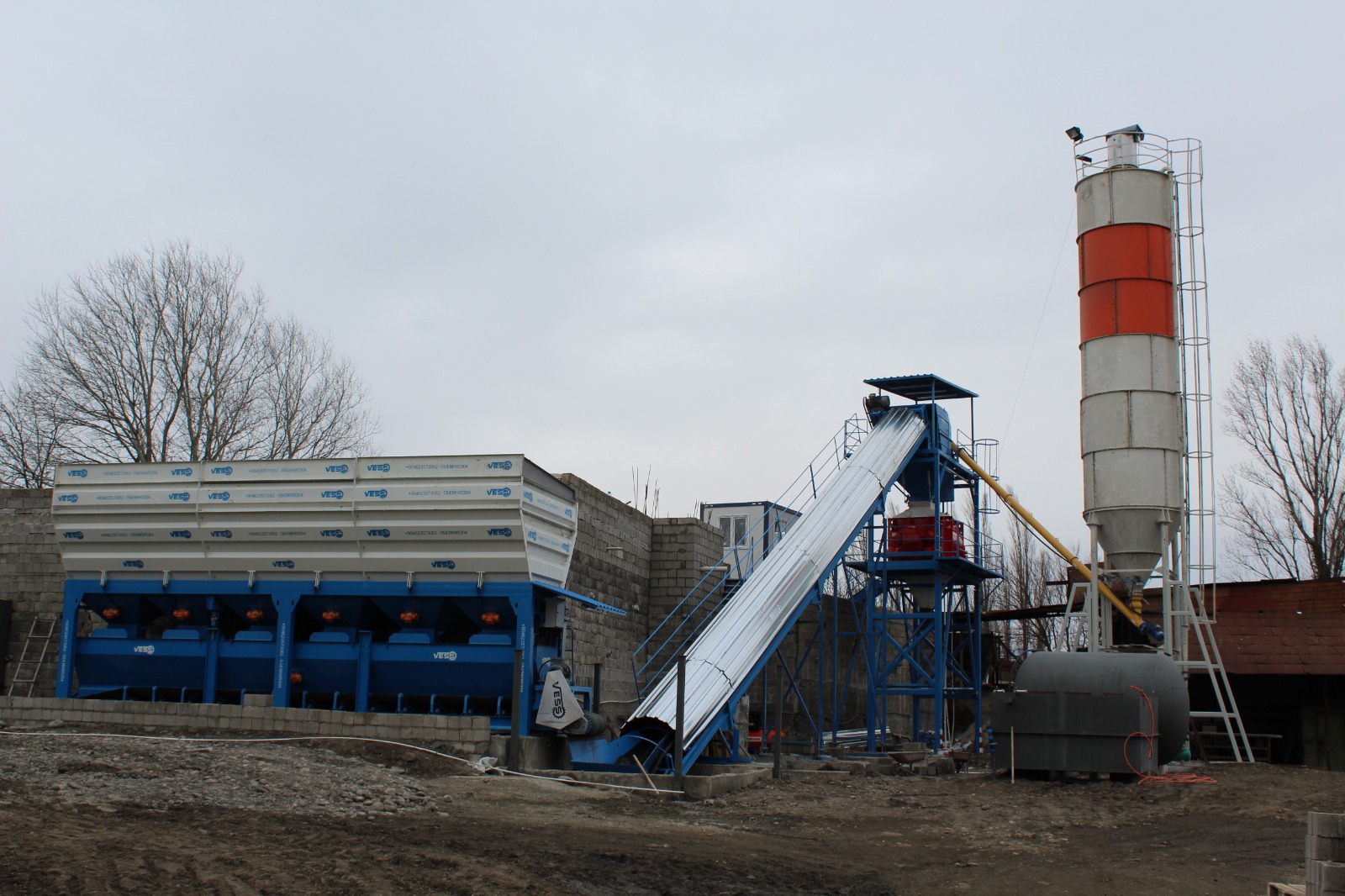 In the second stage, the dosed materials are transferred to the mixer in which mixing takes place. At the last stage, the ready-mixed concrete is filled into a pumping tank located in the transmixer.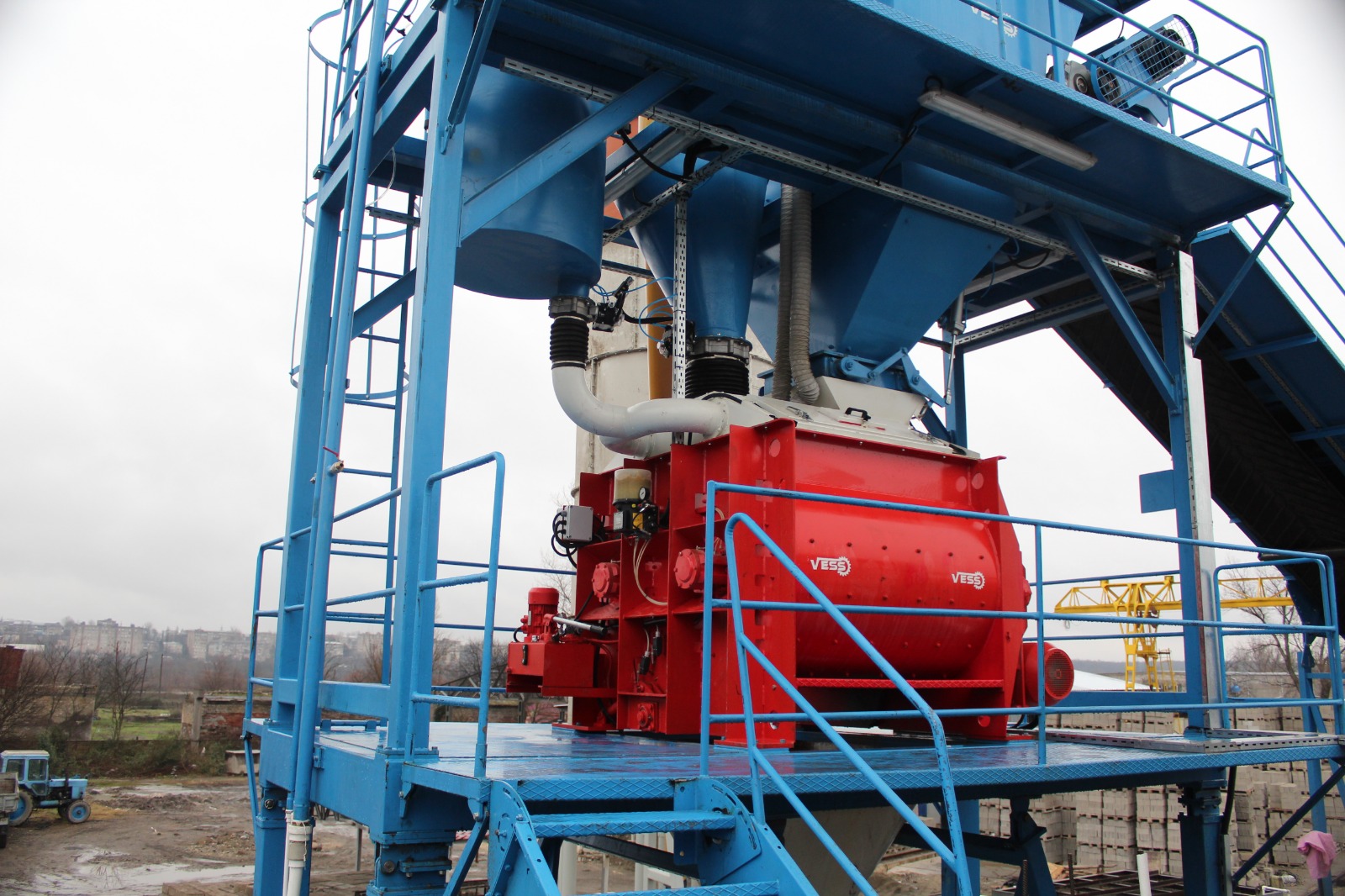 Concrete batching plant details
---
The capacity of the concrete plant starts from 30 m3 to 120 m3. We are able to manufacture compact, economical, custom-made concrete plants with different production volumes. Concrete batching plants are designed and produced by high-quality materials and using with the latest technology in the construction area.
If a concrete mixing plant is bought for a long-term pouring of a construction site, then it is better to choose a stationary concrete mixing plant, in addition, in the future it can be used in the production for the sale of concrete of different brands.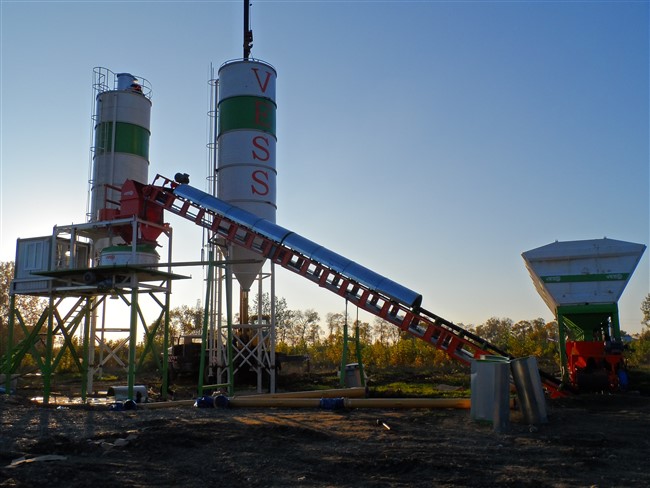 Concrete batching plants for sale
---
For producing concrete ready mix, you need some special elements, some of these elements include sand, water, aggregates, fire debris, potassium, and concrete.
In our company, which is located in Turkey, is called the Beyazli Group (Construction Machinery Plant). We are manufacturing and selling high-quality stationary type concrete batching plants.
Advantages of concrete batching plant
---
Due to its large capacity, it produces a large amount of concrete.
The automation system (computer control) makes it possible to produce concrete of the highest quality.
With an additional mixer, it is possible to produce concrete of different grades.
Minimal waste of funds, fast service allows stable production.
The construction, production of concrete plants complies with the worldwide standard.
Possible to purchase stationary concrete batching plants with different capacities
We offer a special technical project for you during the installation of the concrete batching plant.
All stationary concrete batching plants can work 24 hours continuously.
We produce all stationary concrete batching plants with high qualities and a warranty period of 2 years.
We are using only high-quality mechanical parts and electric units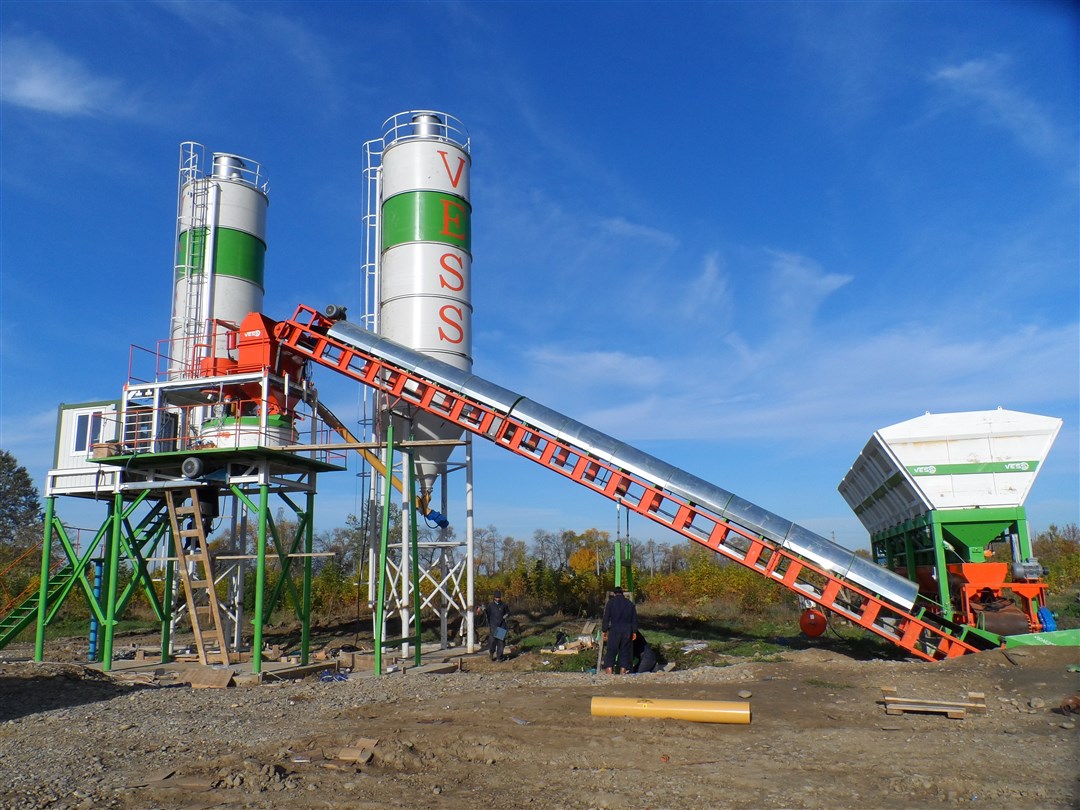 Concrete batching plant price
---
In the market of raw materials, the demand for concrete plants is growing every day, but since the staff is not able to prepare a large amount of concrete, we offer you a concrete plant at a price.
Concrete plants are also famous for the fact that they can produce different grades of concrete in a short time. As you know, the concrete plant price is divided into two groups. Stationary and mobile.
A concrete batching plant is primarily a plant that stores a large amount of cement in order to produce a large amount of concrete of the desired grade for the customer.
A concrete batching plant is part of the products that we manufacture and export abroad. The factories are in great demand in projects for the production of construction projects, the storage of bridge products.
Stationary batching plant for sale
---
The stationary concrete plant has a low cost and easy operation. First-class materials are used in the production of the stationary concrete batching plant. There is a possibility of maintenance and service of spare parts.
The reason for such a popularity of the plant is that it showed high strength in difficult conditions for production. When purchasing a stationary concrete batching plant, you can optionally select the coating of the plant.
The advantage of the stationary concrete batching plant for sale is a compact design and energy-saving, which reduces the cost.
Conclusion
---
Our company specializes in the manufacture and sale of concrete batching plants for the production of ready-mixed concrete. You can buy any stationary concrete batching plant, we manufacture and sell concrete batching plants with all equipment
We guarantee our customer's continuous service, delivery of spare parts, technical service, expansion of production capacity, and much more every day.